June is Lesbian, Gay, Bisexual, Transgender and Questioning Pride Month (LGBTQ+ Pride Month) — celebrated annually to honor the 1969 Stonewall riots, a series of demonstrations by members of the gay community in response to violent police raids during the summer of 1969 at the Stonewall Inn in Manhattan, New York City. The riots are considered to be one of the most important events leading to the gay liberation movement and the twentieth century fight for LGBTQ+ rights in the United States.
Pride Month works to achieve equal justice and equal opportunity for lesbian, gay, bisexual, transgender, and questioning Americans. Check out these great books that represent the broad spectrum of LGBTQ+ voices in YA literature, and follow the links for each book to learn more from the CA Library catalog!
If an eBook and/or audiobook is available, links are also provided (Sora login is required). You can also explore our LGBTQ+ Pride Month collection in Sora, featuring over 200 eBooks and audiobooks available for the Sora Digital Reading app!
---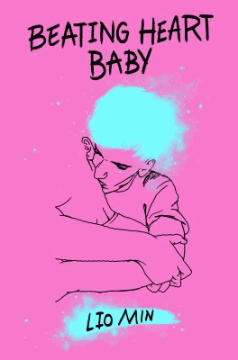 Beating Heart Baby by Lio Min – Seventeen-year-old Santi Arboleda finally feels settled in his new life in Los Angeles with a growing found family and a relationship with musical prodigy Suwa–until Suwa is offered the chance to step into the spotlight that he has always denied himself and they must finally face their dreams, their pasts, and their futures, whether together or apart. "This gorgeous debut deftly explores themes around gender dysphoria, abuse, loss, anxiety and depression" (School Library Journal).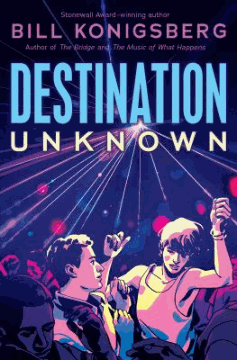 Destination Unknown by Bill Konigsberg — From Stonewall Award winner Bill Konigsberg, a remarkable, funny, sexy, heartbreaking story of two teen boys finding each other in New York City at the height of the AIDS epidemic in the 1980s. "An emotional eye-opener for those who did not live through this time and a resonant picture of resilience, community, and activism for those who did" (Kirkus Reviews).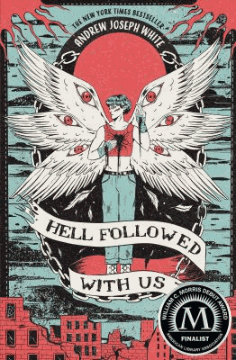 Hell Followed With Us by Andrew Joseph White — Sixteen-year-old trans boy Benji is on the run from the cult that raised him. Desperately, he searches for a place where the cult can't get their hands on him, or more importantly, on the bioweapon they infected him with. "This debut is a moving and timely tale of queer perseverance, offering hope for those fighting for the right to exist without apology" (Publishers Weekly). Get the eBook | Get the Audiobook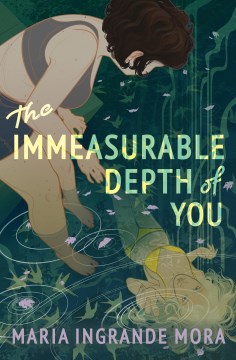 The Immeasurable Depth of You by Maria Ingrande Mora — Fifteen-year-old Brynn is obsessed with death, and her severe anxiety leaves her feeling isolated, but when her parents decide she is going to spend the summer on her father's houseboat, she meets — and starts crushing on — sultry and confident Skylar, who is hiding a dark secret. "Without shying away from the ways mental illness can impact a life, Brynn's story blooms with hope and fierce love, and every step feels earned" (Booklist). Get the Audiobook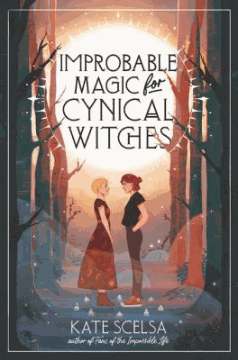 Improbable Magic For Cynical Witches by Kate Scelsa — An atmospheric and romantic coming-of-age story about learning to make peace with the past in order to accept the beauty of the present finds seventeen-year-old Eleanor opening herself up to magic and romance again after a devastating loss. "Neatly laid foreshadowing makes an important but unexpected reveal all the more emotional, and the pay-off all the better as the narrative straddles the border between realism and the fantastic" (School Library Journal).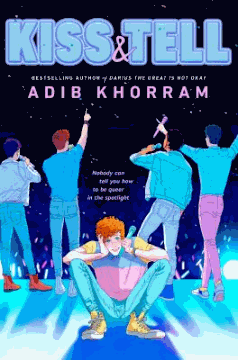 Kiss & Tell by Adib Khorram — On boy band Kiss & Tell's first major tour, lead singer Hunter Drake grapples with a painful breakup with his first boyfriend, his first rebound, and the stress of what it means to be queer in the public eye. "Khorram (Darius the Great Deserves Better, 2020) does a terrific job of taking readers inside the world of pop music, especially in showing the stress involved with celebrity" (Booklist). Get the eBook | Get the Audiobook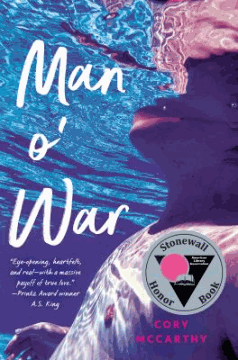 Man o' War by Cory McCarthy — On a field trip to SeaPlanet, seventeen-year-old Arab-American high school swimmer River McIntyre has a chance encounter with Indy, a happy, healthy queer person, which sets off a wrenching journey of self-discovery, from internalized homophobia and gender dysphoria, through layers of coming out, affirmation surgery, and true love. "McCarthy (Once and Future, 2019) strikes a balance between piercing wit and aching vulnerability, while River's interest in sea life provides a compelling, complex metaphor for their own fluid gender identity" (Publishers Weekly). Get the eBook | Get the Audiobook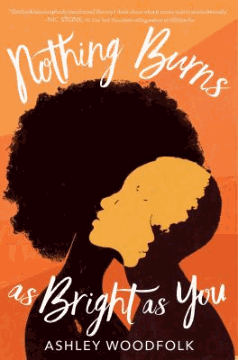 Nothing Burns As Bright As You by Ashley Woodfolk — Over the course of one wild and reckless day, two best friends become something more and the depth of their past, the confusion of the present, and the unpredictability of their future is revealed. "An uncommon exploration of girlhood and its messier relationships: the ones that, though they go out, burn bright and big and leave an indelible mark" (Booklist). Get the eBook | Get the Audiobook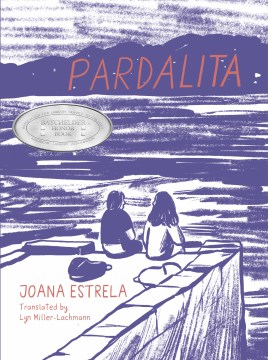 Pardalita by Joana Estrela — 16-year-old Raquel lives in a small town in Portugal, the kind of place where everyone knows everyone else's business. She has two best friends, Luisa and Fred, but wants something more. Then, from afar, she sees Pardalita, a senior and a gifted artist who's moving to Lisbon to study in the fall. "[In her graphic novel], Estrela uses a bold, inky line to depict both cozy moments bursting with warm detail and dynamic scenes that boast energy and youthfulness" (Publishers Weekly). Get the eBook | Get the Audiobook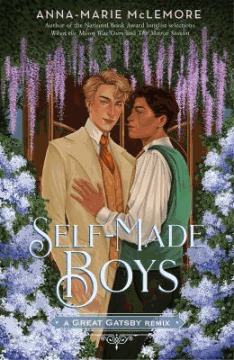 Self-Made Boys: A Great Gatsby Remix by Anna-Marie McLemore — Three teens chase their own version of the American Dream during the Roaring 20s in this YA remix of F. Scott Fitzgerald's classic 1925 novel The Great Gatsby. "McLemore cleverly and subtly weaves in imagery from the source material while crafting a unique look at queer relations in 1920s New York, and lush prose skillfully depicts the characters' yearning for freedom and acceptance" (Publishers Weekly).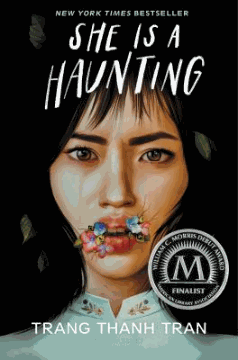 She Is A Haunting by Trang Thanh Tran — Seventeen-year-old bisexual Jade Nguyrn is spending the summer in Vietnam at the French colonial house her estranged father is fixing up as a vacation rental, but unbeknownst to her family, the house and its ghosts have other plans. " Examinations of Western influences and past atrocities in Vietnam and their effects on the diaspora work in harmony with the novel's uncanny elements, making for a satisfying blend of traditional horror with modern themes and concerns" (Kirkus Reviews). Get the eBook | Get the Audiobook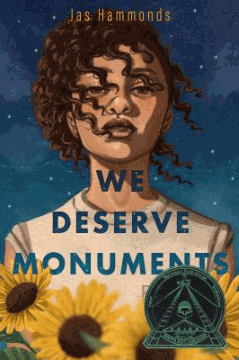 We Deserve Monuments by Jas Hammonds — When seventeen-year-old Avery moves to rural Georgia to live with her ailing grandmother, she encounters decade-old family secrets and a mystery surrounding the town's racist past. "Hammonds seamlessly weaves together mystery, romance, and a town's racist history, crafting a gripping and emotional story. A love story — romantic and familial — that is a must-read" (Kirkus Reviews). Get the Audiobook