September 15 to October 15 is National Hispanic American Heritage Month!
The Library of Congress, National Archives and Records Administration, and other cultural institutions join in paying tribute to the generations of Hispanic Americans who have positively influenced and enriched our nation and society.
In the latest episode of the Hey YA Podcast, Tirzah and Erica discuss some interesting news stories and celebrate Latine Heritage Month with some fab YA books by Latine authors:
CA Library recognizes National Hispanic American Heritage Month with featured collections of books, eBooks and audiobooks in the library and in the Sora digital reading app. Stop by today and check them out!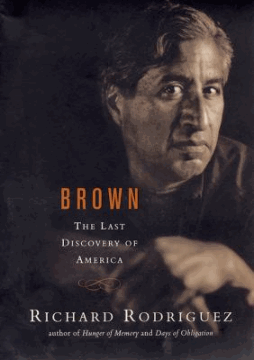 Brown: The Last Discovery of America by Richard Rodriguez — Explores the experiences of Hispanics in the United States, arguing that Hispanics are becoming Americanized at the same rate America is becoming Latinized, discussing the influence Hispanics have had on American culture, history, and society.
Finding Latinx: In Search of the Voices Redefining Latin Identity by Paolo Ramo — Debut author and journalist Paola Ramos travels to near and far corners of the country in search of Latino voices that illustrate a growing movement and represent a community of young Latinos that hold more political, social and cultural relevance today than ever before. "A revelatory, celebratory trip through the amazing diversity of Latinx" (Library Journal). Get the Audiobook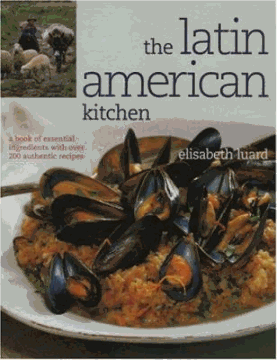 The Latin American Kitchen: A Book Of Essential Ingredients With More Than 200 Authentic Recipes by Elisabeth Luard — A collection of authentic Latin American recipes for dishes from regions ranging from northern Mexico to southern Argentina includes both old favorites and little-known regional specialties that showcase eighty-four key ingredients.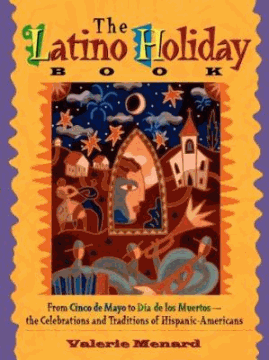 The Latino Holiday Book: From Cinco De Mayo To Dia De Los Muertos — The Celebrations And Traditions Of Hispanic Americans by Valerie Menard — Describes the traditional holiday celebrations of Hispanic Americans, as well as birthday, wedding, and quinceanera traditions, explaining the religious and social history of each day, describing its customs, and including related recipes and craft projects; grouped by season.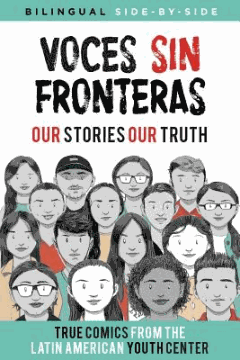 Voces Sin Fronteras: Our Stories, Our Truth = Nuestras Historias Nuestra Verdad — Sixteen young people from the Latin American Youth Center (LAYC) in Washington, D.C. come together to tell their own stories of immigration and transformation in comics.
~~~~~~~~~~~~~~~~~~~~~~~~~~~~~~~~~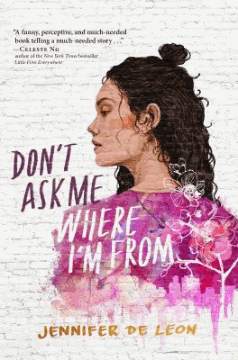 Don't Ask Me Where I'm From by Jennifer De Leon — Reinventing herself at a privileged white suburban high school to get by in the face of escalating racial tensions, a first-generation American-LatinX teen is forced to take a stand when she discovers that her absent father cannot legally return home. "An energetically paced, boundary-pushing novel that raises important questions of race, identity, belonging, true friendship, and how to stand up for a cause you truly believe in" (Booklist).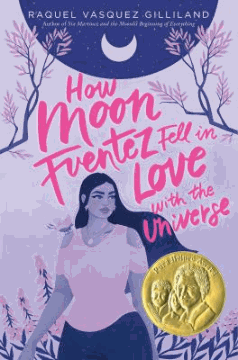 How Moon Fuentez Fell In Love With The Universe by Raquel Vasquez Gilliland — The Hating Game meets I Am Not Your Perfect Mexican Daughter in this Pura Belpré Award–winning novel that's an irresistible romance starring a Mexican American teen who discovers love and profound truths about the universe when she spends her summer on a road trip across the country. When seventeen-year-old Star Fuentez reaches social media stardom, her polar-opposite twin, Moon, becomes "merch girl" on a tour bus full of beautiful influencers and the grumpy but attractive Santiago Philips. "Readers will fall in love with this poignant, powerful, and poetic coming-of-age tale" (Kirkus Reviews). Get the eBook | Get the Audiobook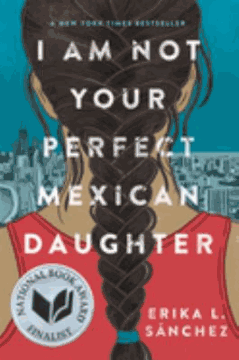 I Am Not Your Perfect Mexican Daughter by Erika L. Sanchez — When the sister who delighted their parents by her faithful embrace of Mexican culture dies in a tragic accident, Julia, who longs to go to college and move into a home of her own, discovers from mutual friends that her sister may not have been as perfect as believed. "Like Isabel Quintero's Gabi, a Girl in Pieces, this novel richly explores coming-of-age topics; a timely and must-have account of survival in a culturally contentious world" (School Library Journal). Get the eBook | Get the Audiobook
Our Shadows Have Claws: 15 Latin American Monster Stories, edited by Yamile Saied Méndez and Amparo Ortiz — From zombies to cannibals to star-crossed, shapeshifting lovers to Death incarnate, this cross-genre anthology written by superstar authors from across the Latin American diaspora offers bold new thrills for every monster lover. "The combination of recognizable names from YA literature and superlative stories on a range of themes makes this collection a winner" (Kirkus Reviews).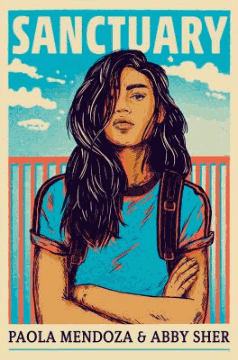 Sanctuary by Paola Mendoza — In 2032, when sixteen-year-old Vali's mother is detained by the Deportation Forces, Vali must flee Vermont with her little brother, Ernie, hoping to reach their Tia Luna in the sanctuary state of California. "Though the novel's unflinching honesty and real-world parallels deliver uncomfortable truths, its propulsive narrative and its message of hope and resilience will carry readers through" (Publishers Weekly).  Get the eBook | Get the Audiobook