🎃 It's spooky season — AKA October — so it's time to enter the restricted section of the library under cover of night with only the faint glow of an oil lamp to light our way. Here are some of the books you'll find on these cobweb-covered shelves: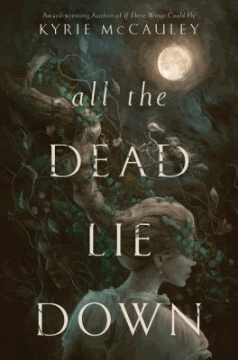 All The Dead Lie Down by Kyrie McCauley — Newly orphaned seventeen-year old Marin accepts a nanny position for an acclaimed horror writer and her mother's childhood friend, but she soon realizes all is not well at Lovelace House and must unravel its secrets before they consume her. "A rich, disquieting novel for fans of horror, fairy tales, and good storytelling" (Booklist).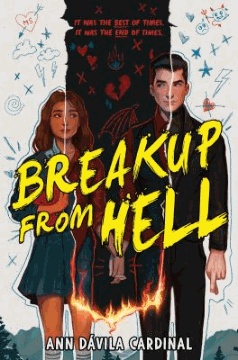 Breakup From Hell by Ann Dávila Cardinal — When she realizes there is something off about her new boyfriend, Mica Angeles finds herself living in a horror novel and must find a way to leave him without bringing an end to everything she knows and loves. "This entertaining fantasy with roots in Catholic lore and a Latine protagonist has a fast-paced plot and features a delightfully charming friend group" (Kirkus Reviews).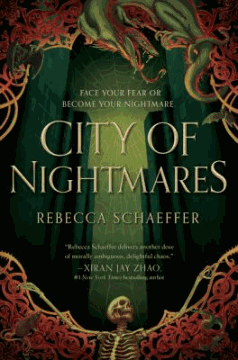 City of Nightmares by Rebecca Schaeffer — Gotham meets Strange the Dreamer in this thrilling YA fantasy about a cowardly girl who finds herself at the center of a criminal syndicate conspiracy, in a city where crooked politicians and sinister cults reign and dreaming means waking up as your worst nightmare. "Wild and vividly entertaining yet simultaneously thought-provoking, the nightmares themselves will have readers questioning their own greatest fears" (School Library Journal).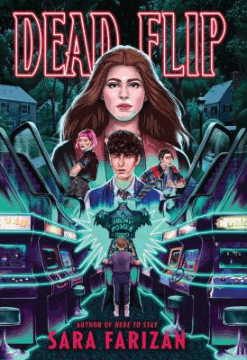 Dead Flip by Sara Farizan — Eighteen-year-olds Cori and Maz, once inseparable best friends, reunite to solve the mystery of what happened to their other friend Sam — who disappeared six years ago and has now returned, not having aged at all. "With the 1990s making a cultural comeback, and perennial interest in throwback horror, such as Stranger Things, readers will dig into this sinister story" (School Library Journal).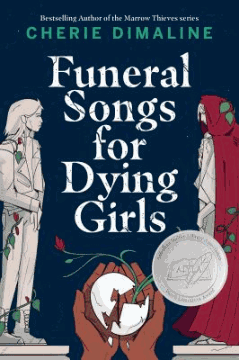 Funeral Songs For Dying Girls by Cherie Dimaline — To save her father's job at the crematorium and the only home she's ever known, Winifred and her con-artist cousin start offering ghost tours — until Winifred meets an actual ghost who causes her to question everything she believes about life, love, and death. "Artfully melding horror, deadpan humor, and an impossible romance, this well-crafted narrative from Dimaline (Métis) follows lived-in characters who are tortured by grief" (Kirkus Reviews). Get the eBook | Get the Audiobook
The Getaway by Lamar Giles — Jay discovers that the mountain resort where he lives and works with his friends and family is also a doomsday oasis for the rich and powerful who expect top-notch customer service even as the world outside the resort's walls disintegrates. "A must for readers who want an entirely unique take on the apocalypse" (School Library Journal). Get the eBook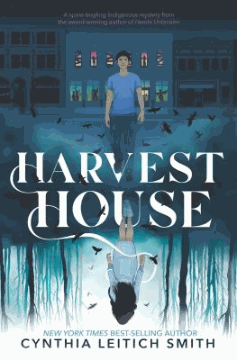 Harvest House by Cynthia Leitich Smith — When strange things start happening at night near a new, supposedly haunted, rural attraction, including a creepy man stalking young Indigenous women, Hughie Wolfe and his friends set out to discover the truth in order to protect themselves and their community. "Smith's companion novel to Hearts Unbroken (2018) is well-paced and suspenseful, raising thoughtful questions about the intersections of urban legend, cultural trauma, and genre tropes" (Booklist). Get the eBook | Get the Audiobook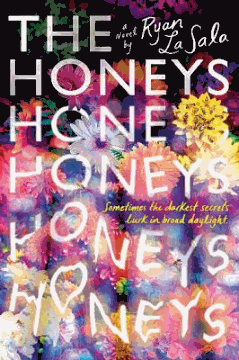 The Honeys by Ryan La Sala — A twisted and tantalizing horror novel set amidst the bucolic splendor of a secluded summer retreat in New York's Catskill Mountains. Mars has always been the lesser twin, the shadow to his sister Caroline's radiance. But when Caroline dies under horrific circumstances, Mars is propelled to learn all he can about his once-inseparable sister who'd grown tragically distant. "La Sala's slow plot reveal is gripping, and the narrative's lush prose crafts both deliciously creepy horror scenes and a nuanced, self-assured protagonist consumed by grief and longing for acceptance" (Publishers Weekly). Get the eBook | Get the Audiobook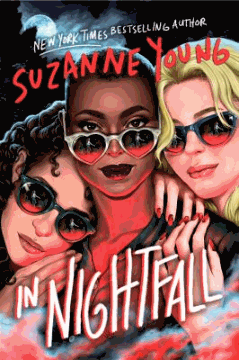 In Nightfall by Suzanne Young — Soon after arriving in the tiny tourist town of Nighfall, Oregon, siblings Theo and Marco break their grandmother's rule not to leave the house after dark and befriend a mysterious group of beguiling girls who are far from what they seem. "Readers will catch on to what kind of monsters lurk in Nightfall long before Theo does in this compulsively readable story. The unsettling and eerie tone throughout makes for a captivating ride" (Kirkus Reviews). Get the Audiobook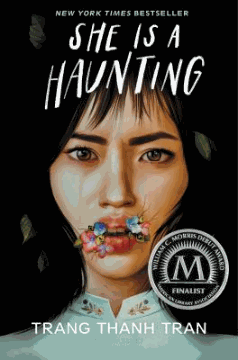 She Is A Haunting by Trang Thanh Tran — Seventeen-year-old Jade Nguyrn is spending the summer in Vietnam at the French colonial house her estranged father is fixing up as a vacation rental, but unbeknownst to her family, the house and its ghosts have other plans. "A satisfying blend of traditional horror with modern themes and concerns. Both the ghosts and the humans in this richly layered work are alluring and deadly" (Kirkus Reviews). Get the eBook | Get the Audiobook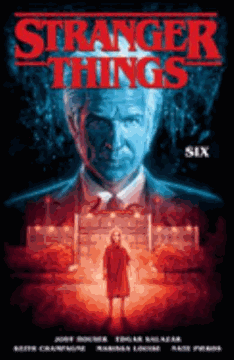 Stranger Things: Six — Francine would have been your average seventies teenager if not for her psychic powers, but instead of hanging with friends, she is locked away in Hawkins Lab. Under the watchful eye of Dr. Brenner and his staff, Francine feels exploited, like she is being turned into a weapon. "From the pen of Jody Houser and featuring art from Edgar Salazar and Keith Champagne (Black Panther), Stranger Things comics are essential reading for fans of the Netflix series as well as fans of urban fantasy and horror" (Dark Horse comics). Get the eBook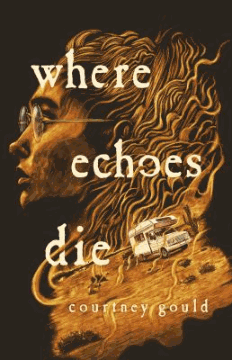 Where Echoes Die by Courtney Gould — Two sisters — Beck and Riley — travel to an isolated Arizona town to investigate its connection to their mother's death, but uncover more than they bargained for in this supernatural thriller from the author of The Dead and the Dark. "Beck is a smart and tough-as-nails heroine whose personal journal entries and careful observations drive the central mystery" (Publishers Weekly).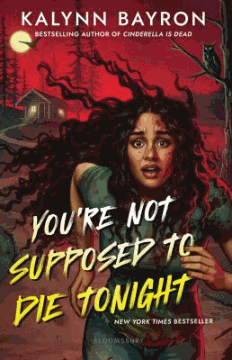 You're Not Supposed To Die Tonight by Kalynn Bayron — Charity has the summer job of her dreams, playing the "final girl" at Camp Mirror Lake, where guests pay to be scared in this full-contact terror game. But when her co-workers begin disappearing, Charity's role suddenly becomes all too real. "With a Cabin in the Woods vibe, this fast-paced thriller with chills in all the right places is perfect for fans of horror novels, such as Stephanie Perkins's There's Someone Inside Your House" (School Library Journal). Get the eBook | Get the Audiobook