We continue our series of posts featuring some of the best books in the CA Library collection — today's featured titles are all Science Fiction. Follow the links for each book to learn more from the CA Library catalog!
---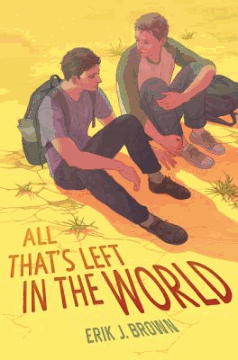 All That's Left In The World by Erik J. Brown — Putting their trust in one another, two boys, Andrew and Jamie, search for civilization in a world ravaged by a deadly pathogen, but their secrets could cost them everything as they try to find the courage to fight for the future, together. "This novel will appeal to a wide audience who are attracted to post-apocalyptic literature. It will help bring together kids of all identities who love this genre and want to see themselves, and others, represented" (School Library Journal Xpress). Get the eBook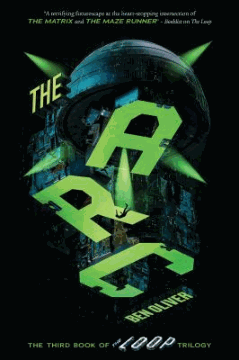 The Arc (Loop, Book 3) by Ben Oliver — In the final installment of The Loop trilogy, all of humanity hinges on the greatest escape yet — setting in motion a race against time as a nefarious plan to release planet-eating nano-bots into the world draws nearer. The Loop team must reassemble, survive the final attempt to rid the world of the rebels, and figure out how to halt the apocalypse before humanity is destroyed. "A thrilling, thought-provoking, and ultimately deeply satisfying series conclusion" (Kirkus Reviews). Get the Audiobook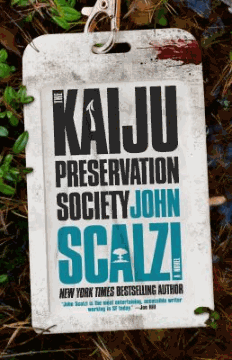 The Kaiju Preservation Society by John Scalzi — When an old acquaintance desperately needs her help, Jamie Gray is transported to an alternate dimension where she must save large creatures called Kaiju from others who have found their way to the world — and who threaten humankind back on Earth with their carelessness. "The parallel world Scalzi builds is understandably dangerous even as he carries on the science fiction tradition of questioning who the real monsters are, but those realistically dark elements help highlight the more optimistic themes of collective action and preservation" (Publishers Weekly). Get the eBook
Some Desperate Glory by Emily Tesh — One of the best warriors of her generation, Kyr, when Command relegates her to Nursery to bear sons until she dies trying, takes humanity's revenge into her own hands, escaping into a universe far more complicated than she was taught and far more wondrous than she could have imagined. "The first novel from Tesh is an intriguing space opera and study of radicalization, indoctrination, and what happens when one breaks free in the most absolute way" (Library Journal).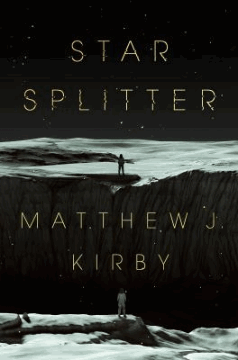 Star Splitter by Matthew J. Kirby — In 2199, 17-year-old Jessica Mathers wakes up on a desolate, post-extinction planet 14 light years from Earth and must make sense of the bloody destruction around her, as well as the questionable intentions of a familiar stranger. "Kirby creates a world that feels both foreign and immediate, pushing readers to examine how much they really understand about the universe. An excellent choice for fans of tense survival, fast-paced horror, and classic science fiction" (School Library Journal). Get the Audiobook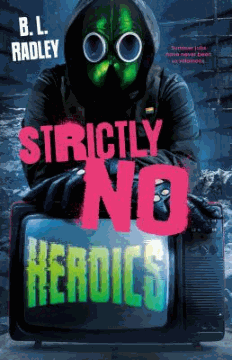 Strictly No Heroics by B.L. Radley — In a world run by those with the Super gene, Riley, a "Normie" in desperate need of money, starts a job with HENCH, henchmen working for villains, and after witnessing a horrible murder, learns that even she can take a stand against injustice. "In this engaging and provocative telling, Radley skillfully explores power and privilege from both human and superhuman angles" (Publishers Weekly).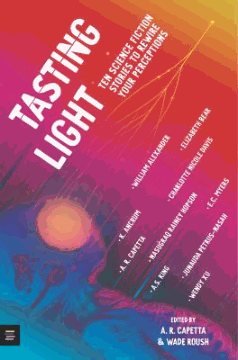 Tasting Light: Ten Science Fiction Stories To Rewire Your Perceptions, edited by A.R. Capetta and Wade Roush — Featuring contributions from leading young adult authors, this electrifying collection imagines what the world could be through the lens of technologies emerging today, posing a challenge to connect with open minds, hearts and senses in a fast-changing world. "At once unsettling and moving, this crystalline collection will find or create a connection with its readers" (Booklist).