Since 1990, Congress has authorized an annual presidential proclamation that designates November as National Native American Heritage Month to encourage all people to learn about the contributions and cultures of the Indigenous peoples of the North American continent. Such recognition, however, dates back further with state and organizational recognition of Indigenous peoples days and commemorations occurring at the turn of the twentieth century. For example, Dr. Arthur C. Parker, a Seneca Indian and co-founder of the Society of American Indians in 1911, organized American Indian Day beginning in 1915.
We've compiled a collection of eBooks and audiobooks on Native American Heritage over in the Sora digital reading app — you can check it out here: Native American Heritage Month.
These are some of the resources available at CA Library that highlight the rich ancestry and traditions of Native Americans: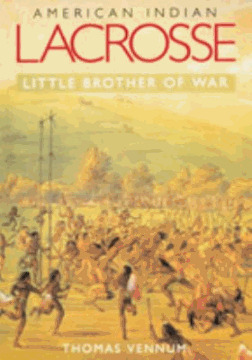 American Indian Lacrosse: Little Brother of War by Thomas Vennum — Often viewed as a gift from the spirits and as far more than recreation alone, lacrosse has functioned in Indian life as a surrogate or "little brother" of war, as a healing ritual, and as a memorial celebration. Featuring archival illustrations, this book presents a rare account of the rules, equipment, techniques, regional differences, and legendary underpinnings of the game among tribes of the Northeast, Southeast, and Great Lakes regions. "When not retelling notable encounters, Vennum describes the equipage, variant rules, and, in an interlude, the paintings of George Catlin. His images are among a trove of illustrations on this unique contact sport" (Booklist).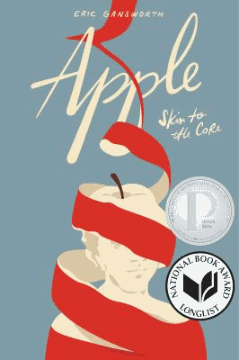 Apple, Skin To The Core: A Memoir In Words and Pictures by Eric L. Gansworth (Onondaga) — Gansworth tells the story of his family of Onondaga among Tuscaroras, of Native folks everywhere. From the horrible legacy of the government boarding schools, to a boy watching his siblings leave and return and leave again, to a young man fighting to be an artist who balances multiple worlds. "A well-written and captivating autobiography about the modern-day Indigenous experience" (School Library Journal).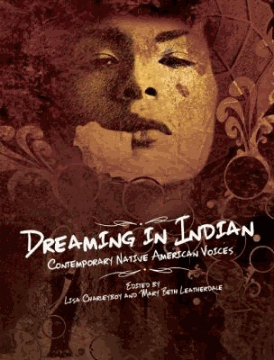 Dreaming In Indian: Contemporary Native American Voices, edited by Lisa Charleyboy (Tsilhqot'in) and Mary Beth Leatherdale — Whether discussing the transformative power of art or music, the lasting trauma of residential schools, growing up poor, or achieving success, the contributors to this remarkable anthology all have something in common: a rich Native heritage that has informed who they are. "These 43 stories are as far removed as can be from the usual stereotypes of generic "Indians" in children's and YA literature . . . It's hard to imagine a middle- or high-school classroom that wouldn't benefit from having this" (Booklist). Get the eBook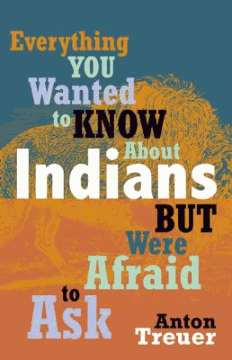 Everything You Wanted To Know About Indians But Were Afraid To Ask by Anton Treuer (Ojibwe) — What have you always wanted to know about Indians? Do you think you should already know the answers — or suspect that your questions may be offensive? In matter-of-fact responses to over 120 questions, both thoughtful and outrageous, modern and historical, Ojibwe scholar and cultural preservationist Anton Treuer gives a frank, funny, and sometimes personal tour of what's up with Indians, anyway. "This is a thoughtful and thought-provoking overview that serves to alleviate misconceptions and bridge knowledge gaps among cultures. A useful tool for students, an excellent resource for teachers, or simply an informative read for those interested in the topic" (School Library Journal). Get the eBook  Get the Audiobook
Everything You Wanted To Know About Indians But Were Afraid To Ask: Young Readers Edition by Anton Treuer (Ojibwe) –This updated and expanded edition of Treuer's 2012 book includes dozens of new questions and new sections — including a social activism section that explores the Dakota Access Pipeline, racism, identity, politics, and more. "A thoughtful look at a complex subject that will be useful for both Indigenous and non-­Indigenous readers and a welcome addition to most libraries" (Booklist). Get the eBook | Get the audiobook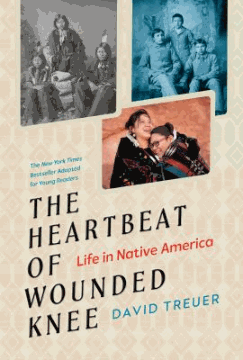 The Heartbeat of Wounded Knee: Life In Native America by David Treuer (Ojibwe), adapted by Sheila Keenan — Since the late 1800s, it has been believed that Native American civilization has been wiped from the United States. The Heartbeat of Wounded Knee argues that Native American culture is far from defeated — if anything, it is thriving as much today as it was one hundred years ago. Anthropologist and author David Treuer looks at Native American culture as it exists today — and the fight to preserve language and traditions. "Using approachable language and eye-opening firsthand accounts, Treuer unfailingly puts Indigenous people at the center of their own history to prove that 'Indian cultures are not dead and our civilizations have not been destroyed'" (Publishers Weekly). Get the eBook | Get the Audiobook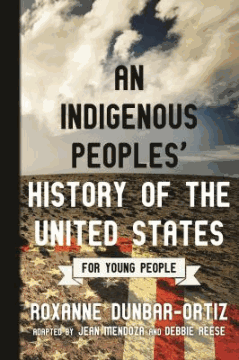 An Indigenous Peoples' History Of The United States For Young People by Roxanne Dunbar-Ortiz, adapted by Jean Mendoza and Debbie Reese (Nambé Pueblo) — Going beyond the story of America as a country "discovered" by a few brave men in the "New World," Indigenous human rights advocate Roxanne Dunbar-Ortiz (An Indigenous Peoples' History of the United States, 2014) reveals the roles that settler colonialism and policies of American Indian genocide played in forming our national identity. "An important corrective to conventional narratives of our nation's history . . . . An accessible, engaging, and excellent read, dismantling American mythologies and fostering critical reasoning about history and current events" (Kirkus Reviews). Get the eBook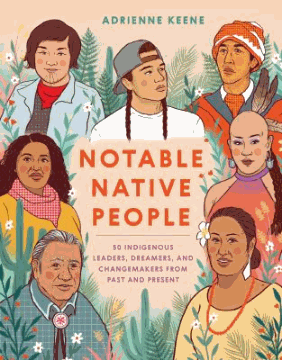 Notable Native People: 50 Indigenous Leaders, Dreamers, And Changemakers From Past And Present by Adrienne Keene (Cherokee) — Celebrate the lives, stories, and contributions of Indigenous artists, activists, scientists, athletes, and other changemakers in this beautifully illustrated collection. From luminaries of the past, like nineteenth-century sculptor Edmonia Lewis — the first Black and Native American female artist to achieve international fame — to contemporary figures like linguist Jessie Little Doe Baird, who revived the Wampanoag language, Notable Native People highlights the vital impact Indigenous dreamers and leaders have made on the world. "Bright and appealing yet never simplistic, this is a strong addition for every library" (Library Journal). Get the eBook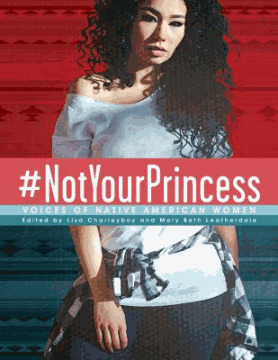 #NotYourPrincess: Voices of Native American Women, edited by Lisa Charleyboy (Tsilhqot'in) and Mary Beth Leatherdale  — Whether looking back to a troubled past or welcoming a hopeful future, the powerful voices of Indigenous women across North America resound in this book. In the same style as the best-selling Dreaming in Indian (2016), #NotYourPrincess presents an eclectic collection of poems, essays, interviews, and art that combine to express the experience of being a Native woman. "Both testament to the complexity of Indigenous women's identities and ferocious statement that these women fully inhabit the modern world" (Kirkus Reviews).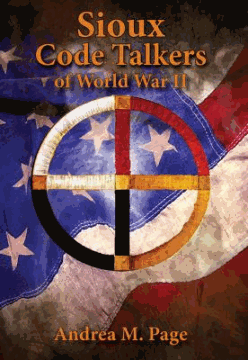 Sioux Code Talkers of World War II by Andrea M. Page (Standing Rock Sioux) — Page's great-uncle John Bear King was a Sioux Indian in the First Cavalry in the Second World War. Her book follows seven Sioux who put aside a long history of prejudice against their people and joined the fight against Japan, using their native language as a secret code for the Americans. "Page explores not only the importance of these soldiers to the war, but also their history, culture, and values. An engagingly written, deeply researched account of a little-known part of World War II" (Kirkus Reviews). Get the eBook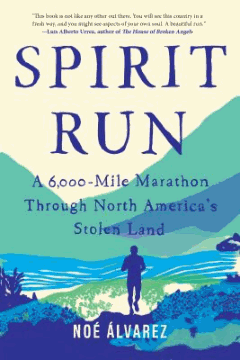 Spirit Run: A 6,000-Mile Marathon Through North America's Stolen Land by Noé Álvarez — From a family of working-class Mexican immigrants, Álvarez chronicles his upbringing in Yakima, Washington, and his experience in the Peace and Dignity Journeys, a spiritual marathon that unites Indigenous runners across North America in an epic 6,000-mile journey from Alaska to Panama. "The luminous writing of this well-crafted memoir seems as much a form of prayer and self-discovery as the marathon itself. Recommended for not only its appeal to long-distance runners, but also its contribution to the literature of modern social justice" (Library Journal). Get the eBook | Get the Audiobook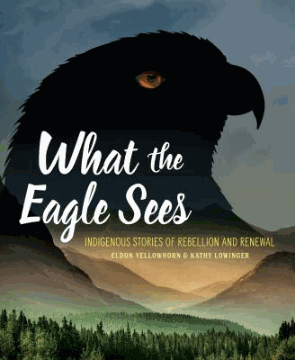 What The Eagle Sees: Indigenous Stories Of Rebellion And Renewal by Eldon Yellowhorn (Pikani) and Kathy Lowinger — What do people do when their civilization is invaded? Indigenous people have been faced with disease, war, broken promises, and forced assimilation. Despite crushing losses and insurmountable challenges, they formed new nations from the remnants of old ones, they adopted new ideas and built on them, they fought back, and they kept their cultures alive. "The combination of modern and historical insight is extremely effective. A valuable resource for anyone seeking to learn more about Indigenous history" (School Library Journal).