The Goodreads Choice Awards ("the only major book awards decided by readers") is back for 2023!
The opening round in this year's awards runs through November 26th — you have until then to vote for your favorite books from the nominated titles in 15 categories, including Young Adult Fiction and Young Adult Fantasy & Science Fiction.
This year, we've added eBook and/or audiobook copies of most of the books that have been nominated to give you a chance to read or listen to them before voting ends on the 26th — look for them in the Sora digital reading app!
Here are the 20 nominees for Best Young Adult Fantasy & Science Fiction: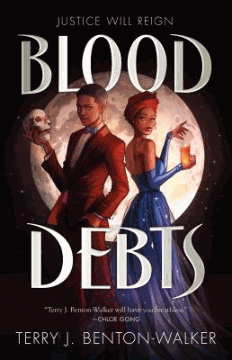 Blood Debts by Terry J. Benton-Walker — Sixteen-year-old twins Clement and Cristina feel lost after their father's death, but find a new sense of purpose as they work to quell the rising tensions between New Orleans's magic and non-magic communities and find out who cursed their mother. "An evocative picture of an enchanted New Orleans as earthly as it is divine" (Publishers Weekly). Get the eBook | Get the Audiobook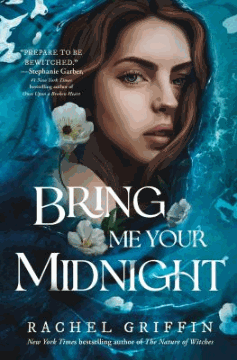 Bring Me Your Midnight by Rachel Griffin — Tana Fairchild's fate has been planned for her since the day she was born: marry the governor's son and secure an unprecedented alliance between the witches and the mainlanders. But when Tana meets dark magician Wolfe and discovers the power of the dark magic within her, she must choose between her duty to her family and her burgeoning love for Wolfe. "A subtly magical and romantic story . . . will keep pages turning right to the end" (Kirkus Reviews). Get the eBook | Get the Audiobook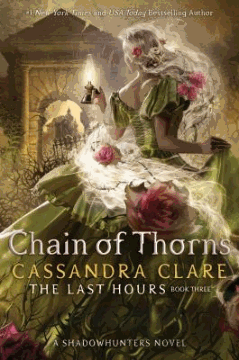 Chain of Thorns (The Last Hours, Book 3) by Cassandra Clare — In the third book of the Shadowhunters series, Cordelia has fled to Paris after being stripped of her powers and losing everything that matters to her, but when the shocking news comes that London is under new threat by the Prince of Hell, Belial, Cordelia and her friends will have to muster their courage, swallow their pride and trust one another again if they are to save their city, their families and their souls. Fiendishly romantic from start to finish" (Kirkus Reviews). Get the eBook | Get the Audiobook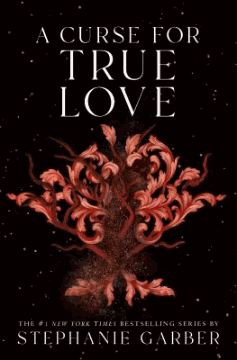 A Curse for True Love (Once Upon a Broken Heart, Book 3) by Stephanie Garber –In this electrifying conclusion to the epic trilogy, Evangeline Fox finally has her happily ever after, but unbeknownst to her, she has paid a devastating price for this fairytale and her husband will stop at nothing — not even murder — to make sure she never finds out. "Garber enchants readers with exquisitely imagined worldbuilding" (Publishers Weekly).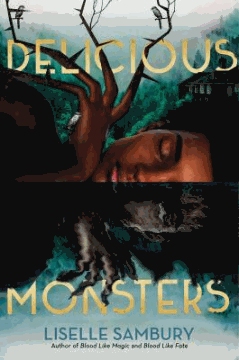 Delicious Monsters by Liselle Sambury –Told in alternating timelines, seventeen-year-old Daisy and her mother move into her deceased uncle's mansion, only to find horrors waiting inside, and ten years later, Brittney investigates the mystery behind the Miracle Mansion that turned her mother'slife around. "For fans of sophisticated horror that includes both paranormal and real-life terrors" (School Library Journal).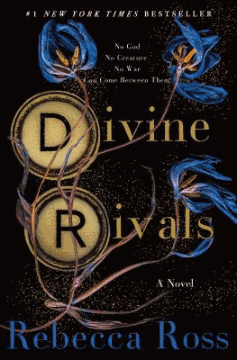 Divine Rivals by Rebecca Ross –When 18-year-old journalist Iris Winnow's personal letters fall into the hands of her rival at the paper, she forges a magical connection that follows her into the battle for her family, the fate of humankind, and love. "An ardent romance and a harrowing exploration of war's horrors and heartbreaks" (Publishers Weekly). Get the eBook | Get the Audiobook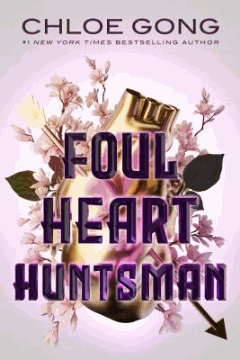 Foul Heart Huntsman (Foul Lady Fortune, Book 2) by Chloe Gong — In 1932 Shanghai, exposed national spy Rosalind Lang must rescue fellow spy, Orion, whose memories of Rosalind were wiped, and find a cure to a dangerous chemical weapon before it hands in the hand of foreign invaders. "An impressive conclusion to the duology" (Kirkus Reviews).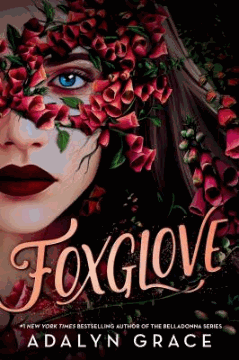 Foxglove (Belladonna, Book 2) by Adalyn Grace –Navigating their futures in high society, Signa and her cousin Blythe are forced to entertain Fate, who is determined to have Signa for himself, and the two must play Fate's unexpected games with their destinies hanging in the balance. "Complex, rich, and full of unexpected consequences" (Paste). Get the eBook | Get the Audiobook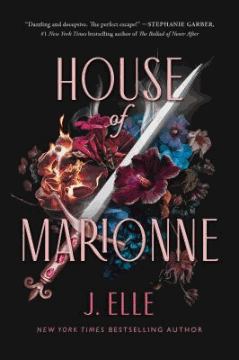 House of Marionne by J. Elle –Seventeen-year-old Quell is reluctantly inducted into a magical debutante society of social elites where she must bind with her forbidden magic while evading the assassin who has been tasked with hunting her kind. "An undeniably rich sense of magic pervades this fantasy" (Kirkus Reviews). Get the eBook | Get the Audiobook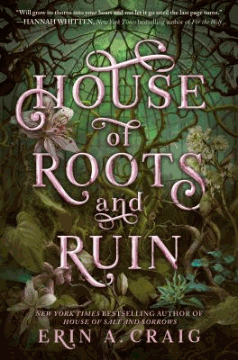 House of Roots and Ruin (Sisters of the Salt, Book 2) by Erin A. Craig –Making her way to Bloem, a lush and luxurious province, almost 18-year-old Verity is drawn to Alexander Laurent, the son of a celebrated botanist, but is soon plagued with nightmares as the darker side of Bloem begins to show through its sickly-sweet façade. "The beautifully dark Gothic fantasy I've been waiting for"—Megan Shepherd (Grim Lovelies). Get the eBook | Get the Audiobook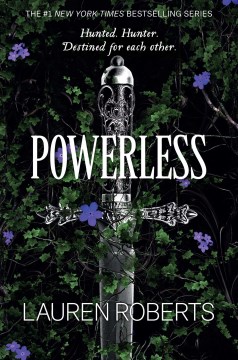 COMING SOON! Powerless by Lauren Roberts — In a kingdom divided by extraordinary powers and a strict caste system, Paedyn Gray, a young girl with no abilities, must hide her ordinary nature as she navigates a forbidden romance with a powerful prince and must participate in the perilous Purging Trials that could reveal her true identity. "A tale of political and personal intrigue that capably kicks off an epic trilogy" (Publishers Weekly).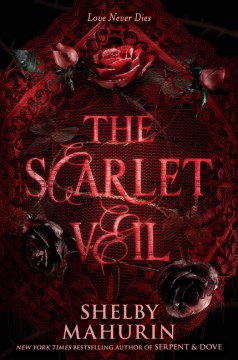 The Scarlet Veil (Serpent & Dove series) by Shelby Mahurin –Joining the ranks of the Chasseurs as their first vampire huntswoman, Celie is tasked with protecting Belterra and must vanquish a rising new evil — one hiding behind a handsome face and honeyed words — before she falls prey to the darkness herself. "A fearless and captivating sequel that has me hooked" —Adalyn Grace (Foxglove). Get the eBook | Get the Audiobook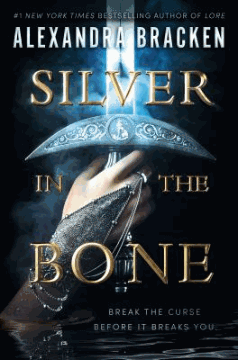 Silver in the Bone by Alexandra Bracken –To recover a powerful ring of Arthurian legend, which is her last hope of saving her brother, Tamsin teams up with her rival Emrys and together they enter a world of dark magic to edge out their competitors, where a deadly secret is exposed. "A gripping, thought-provoking, and inventive dark fantasy" (Kirkus Reviews). Get the eBook | Get the Audiobook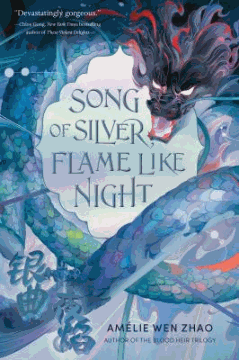 Song of Silver, Flame Like Night by Amélie Wen Zhao –When Zen, one of the fabled magicians of the Last Kingdom, saves her life, Lan, a practitioner with a powerful ability hidden in the mark on her arm, finds an ally on her quest to overthrow the Elantian regime and fulfill her destiny. "This epic novel's substantial length provides readers with abundant opportunities to luxuriate in Zhao's lush worldbuilding and gorgeous visuals" (Publishers Weekly). Get the eBook | Get the Audiobook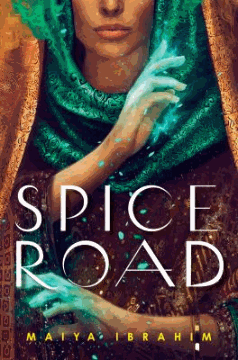 Spice Road by Maiya Ibrahim –When she learns that her brother is spreading the nation's secret spice magic to outsiders, sixteen-year-old Shield warrior Imani sets out on a dangerous mission to find him, discovering secrets that lie beyond the Forbidden Wastes — and in her own heart. "This is perfect for fans of Sabaa Tahir's An Ember in the Ashes and angsty, enemies-to-lovers romance" (School Library Journal). Get the Audiobook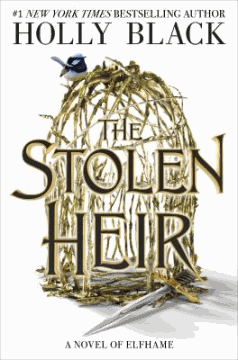 The Stolen Heir: A Novel of Elfhame by Holly Black –Hiding in the human world, Suren, the tormented child queen of the Court of Teeth, must guard her heart against a manipulative prince whom she cannot trust when she agrees to join him on a mysterious quest. "Even Black's most experienced readers are in for a surprise . . . flawlessly executed" (School Library Journal). Get the eBook | Get the Audiobook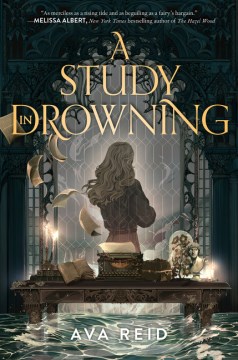 A Study In Drowning by Ava Reid — Entering a contest to redesign late author Emrys Myrddin's estate, aspiring architect Effy Sayre arrives at Hiraeth Manor where she meets a stodgy young literature scholar who draws her into a battle against dark forces — both mortal and magical — that threatens to consume them both. "Reid's dark and lyrical writing will hold readers captive even after the story ends" (School Library Journal). Get the eBook | Get the Audiobook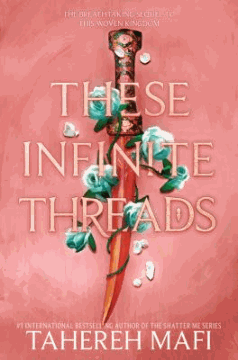 These Infinite Threads (This Woven Kingdom, Book 2) by Tahereh Mafi — The heir to the human throne, Kamran falls in love with Alizeh, heir to the Jinn throne, who fulfills a long-foretold prophecy as being destined to free her people, a discovery that causes Kamran to question everything he's been taught about the Jinn and their future in his kingdom. "A necessary, beautiful, and torturous entry in this epic series" (Kirkus Reviews). Get the eBook | Get the Audiobook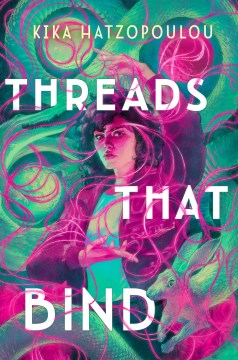 COMING SOON! Threads That Bind by by Kika Hatzopoulou — In a world where the children of the gods inherit their powers, Io, a descendant of the Greek Fates, must solve a series of impossible murders to save her sisters, her soulmate, and her city. "Short chapters are packed with attention to detail, making this a quick, compulsive read" (Booklist). Get the eBook | Get the Audiobook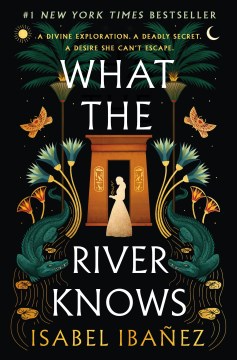 What the River Knows by Isabel Ibañez — Set in 1884, nineteen-year-old Inez travels to Egypt after the sudden death of her parents to uncover the truth about their deaths, and as she attempts to unravel the mysteries her parents sought, she becomes a pawn in a larger game that threatens to kill her. "A seamless blend of history, mystery, and mythology" (Publishers Weekly). Get the eBook