Welcome to the Monday Morning Book Buzz. Every week we take a look at some notable new books being released in the coming days.
If you would like to subscribe to the CA Library Blog, click the Entries (RSS) button at the top of the menu on the right and add the link to your favorite news aggregator. You can also follow us on Facebook by visiting http://www.facebook.com/calibrary and hitting the 'Like' button.
This week's releases are listed by category: Young Adult Fiction, General Fiction and Nonfiction. On-sale dates are indicated in parentheses.
Notable New Releases for the week of November 7th:
Young Adult Fiction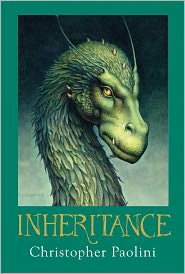 The Daughters Join the Party by Joanna Philbin (11/7/2011) — In the third Daughters novel, The Daughters Take the Stage, Hudson found her own place in "the family business," aka: show business. Now, for the first time, readers will meet Emma Conway, daughter of a powerful New York State Senator.
Inheritance (Inheritance Cycle Series #4) by Christopher Paolini (11/8/2011) — The much-anticipated, astonishing conclusion to the worldwide bestselling Inheritance cycle. Not so very long ago, Eragon—Shadeslayer, Dragon Rider—was nothing more than a poor farm boy, and his dragon, Saphira, only a blue stone in the forest. Now the fate of an entire civilization rests on their shoulders. The Rider and his dragon have come further than anyone dared to hope. But can they topple the evil king and restore justice to Alagaësia? And if so, at what cost?
Kill You Last by Todd Strasser (11/8/2011) — Shelby's life in Soundview has always been comfortable — she always enjoyed driving around town in a red sports car, shopping with her best friend at her side. But as reports of girls disappearing from nearby towns start to appear on the news, Shelby's seemingly perfect life begins to fall apart. The three missing girls have one thing in common – they were all clients of her dad's photography business. Now that her dad is implicated in the disappearances, can Shelby figure out a way to clear his name? Or is he not as innocent as he seems?
Prized by Caragh M. O'Brien (11/8/2011) — The sequel to Birthmarked. Striking out into the wasteland with nothing but her baby sister, a handful of supplies, and a rumor to guide her, sixteen-year-old midwife Gaia Stone survives only to be captured by the people of Sylum, a dystopian society where women rule the men who drastically outnumber them, and a kiss is a crime. "A satisfying repeat of the same heavy themes as the first volume is here leavened with new settings and more kissing." — Kirkus Reviews
The Ripper (The Vampire Diaries: Stefan's Diaries #4) by L. J. Smith (11/8/2011) — Based on the popular CW TV show inspired by the bestselling novels, Stefan's Diaries reveals the truth about what really happened between Stefan, Damon, and Katherine—and how the Vampire Diaries love triangle began.
General Fiction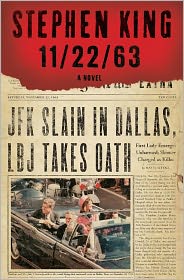 11/22/63 by Stephen King (11/8/2011) — In this brilliantly conceived tour de force, King takes readers on an incredible journey into the past and the possibility of altering it. Jake Epping, a thirty-five-year-old English teacher, learns his friend Al has hidden away a portal to the past, a particular day in 1958. And Al enlists Jake to take over the mission that has become his obsession—to prevent the Kennedy assassination. "King pulls off a sustained high-wire act of storytelling trickery…The pages of 11/22/63 fly by, filled with immediacy, pathos and suspense." — Janet Maslin, The New York Times
The Alloy of Law (Mistborn Series #4) by Brandon Sanderson (11/8/2011) — Three hundred years after the events of the Mistborn trilogy, Scadrial is now on the verge of modernity. Yet even as science and technology are reaching new heights, the old magics of Allomancy and Feruchemy continue to play a role in this reborn world. "Part Sherlock Holmes, part X-Men, this exciting stand-alone adventure is full of close shaves, shootouts, and witty banter." — Publishers Weekly
Batman: Noel by Lee Bermejo (11/8/2011) — Inspired by Charles Dickens' immortal classic A Christmas Carol, Batman: Noel  features different interpretations of The Dark Knight, along with his enemies and allies, in different eras.
The Boy in the Suitcase by Lene Kaaberbol and Agnete Friis (11/8/2011) — Nina Borg is a compulsive do-gooder who can't say no when someone asks for help—even when she knows better. When her estranged friend Karin leaves her a key to a public locker in the Copenhagen train station, Nina gets suckered into her most dangerous project yet. "A must for Scandinavian crime fiction aficionados." — Library Journal
A Burial at Sea by Charles Finch (11/8/2011) — In 1873 England, retired detective Charles Lenox, Member of Parliament, sets sail on a clandestine mission for the government.  When an officer is savagely murdered, however, Lenox is drawn toward his old profession, determined to capture another killer. "Expect intrigue and seafaring tales in this Victorian adventure." — Library Journal
Coffin Man (Charlie Moon Series #16) by James D. Doss (11/8/2011) — When Colorado rancher and part-time tribal investigator Charlie Moon gets a call from Wanda Naranjo, she's panicked; her sixteen-year-old daughter, Betty, has gone missing. For how long? Only a few hours, but she's pregnant. So what about the father-to-be? It's a good question and anybody's guess. Betty has kept her lips sealed on the subject.
The Prague Cemetery by Umberto Eco (11/8/2011) — Nineteenth-century Europe—from Turin to Prague to Paris—abounds with the ghastly and the mysterious. From the unification of Italy to the Paris Commune to the Dreyfus Affair to The Protocols of the Elders of Zion, Europe is in tumult and everyone needs a scapegoat. But what if, behind all of these conspiracies both real and imagined, lay one lone man? What if that evil genius created its most infamous document? "An indictment of the old Europe…and a perplexing, multilayered, attention-holding mystery." — Kirkus Reviews
Nonfiction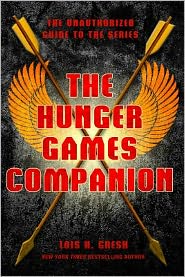 100 Yards of Glory: The Greatest Moments in NFL History by Joe Garner (11/8/2011) — In the tradition of their revolutionary collaboration And the Crowd Goes Wild, veteran chronicler of popular history Joe Garner and broadcast icon Bob Costas team up to bring fans this one-of-a-kind compendium of NFL history.
And So It Goes: Kurt Vonnegut: A Life by Charles J. Shields (11/8/2011) — The first authoritative biography of Kurt Vonnegut Jr., a writer who changed the conversation of American literature. In 2006, asked Vonnegut for his endorsement for a planned biography; the response was no. Unwilling to take no for an answer, propelled by a passion for his subject, and already deep into his research, Shields wrote again and this time, to his delight, the answer came back: "O.K.". "Tragedies and triumphs are contrasted throughout, along with an adroit literary analysis that highlights obscure or overlooked influences on Vonnegut." — Publishers Weekly
Catherine the Great: Portrait of a Woman by Robert K. Massie (11/8/2011) — The Pulitzer Prize–winning author of Peter the Great, Nicholas and Alexandra, and The Romanovs returns with another masterpiece of narrative biography, the extraordinary story of an obscure young German princess who traveled to Russia at fourteen and rose to become one of the most remarkable, powerful, and captivating women in history. "Effectively utilizing Catherine's own memoirs, Massie once again delivers a masterful, intimate, and tantalizing portrait of a majestic monarch." — Publishers Weekly
Currency Wars: The Making of the Next Global Crisis by James Rickards (11/10/2011) — Drawing on a mix of economic history, network science, and sociology, Rickards provides a rich understanding of the increasing threats to U.S. national security, from dollar devaluation to collapse in the European periphery, failed states in Africa, Chinese neomercantilism, Russian adventurism, and the current scramble for gold.
The Hunger Games Companion: The Unauthorized Guide to the Series by Lois H. Gresh (11/8/2011) — For all those who adore Katniss and Peeta, and can't get enough, this companion guide to the wildly popular Hunger Games series is a must-read. Go deeper into the post-apocalyptic world created by Suzanne Collins than you ever thought possible—an alternative future where boys and girls are chosen from twelve districts to compete in "The Hunger Games," a televised fight-to-the-death. "Readers who persist will find some interesting and useful material here, such as the roots of the series in the Greek tales of Theseus and the Minotaur, an appendix on various apocalyptic scenarios in dystopian literature and a recommended list of further readings." — Kirkus Reviews
LIFE 75 Years: The Very Best of LIFE by Life Magazine Editors (11/8/2011) — In this deluxe commemorative edition, LIFE's editors focus on the publication's achievements more tightly than they ever have before; the best war photos ever taken for LIFE,  the best photo essays, the loveliest pictures from Hollywood, the best sports pictures, the funniest pictures, and more. "This romp through three-quarters of a century, via what might be termed America's scrapbook, also contains some important history and revealing trivia." — Publishers Weekly
War Room: The Legacy of Bill Belichick and the Art of Building the Perfect Team by Michael Holley (11/8/2011) — New York Times bestselling author and New England Patriots chronicler Holley takes readers behind the scenes of three contending NFL teams and into the brilliant minds of Bill Belichick and his two former front office protégés, Thomas Dimitroff and Scott Pioli. "A deeply reported, thoroughly engaging look at what it takes to succeed in the NFL." — Kirkus Reviews