* * * * *
Today's post highlights some of the new adult fiction books at CA Library that have teen appeal. Look for them in the New Books section!
Many of these titles were reviewed on the Adult Books 4 Teens blog, moderated by Angela Carstensen, the Upper School Librarian at Convent of the Sacred Heart in New York City, and Mark Flowers, the Young Adult Librarian at the John F. Kennedy Library in Vallejo, CA.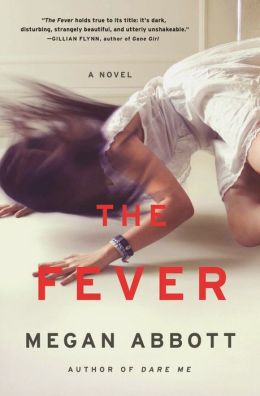 The Fever : A Novel / Megan Abbott — The panic unleashed by a mysterious contagion threatens the bonds of family and community in a seemingly idyllic suburb. When students are struck by terrifying, unexplained seizures, rumors of a hazardous outbreak spread through the school and community. "[Abbott's] indictment of the mindless panic of a community leads readers to wonder just who is afflicted by the fever of the title." – Adult Books 4 Teens review
Megan Abbott was inspired to write The Fever after hearing news reports of students in a Le Roy, NY high school experiencing uncontrollable seizures and tics. Read (or listen) to more on the story at NPR:
In 'Fever,' Town's Teen Tic Epidemic Gets A Chilling Novelization by Elizabeth Blair (NPR, June 20th, 2014).
Above The East China Sea : A Novel / by Sarah Bird — The entwined stories of two teenaged girls, an American and an Okinawan, whose lives are connected across seventy years by the shared experience of profound loss, the enduring strength of an ancient culture, and the redeeming power of family love. "Fans of Amy Tan or Khaled Hosseini will be drawn to the adept mingling of settings and cultures, while the mystery elements evoke the fiction of Alice Sebold." – Library Journal Review
Alias Hook / Lisa Jensen — Meet Captain James Benjamin Hook, a witty, educated Restoration-era privateer cursed to play villain to a pack of malicious little boys in a pointless war that never ends. "This is less a deconstruction than an extension that teen fans of Peter Pan—whether the original play and novel, the Disney film, or any other variant since—should highly enjoy." – Adult Books 4 Teens review
The Bees / Laline Paull — Flora 717 is a sanitation worker, a member of the lowest caste in her orchard beehive, where work and sacrifice are the highest virtues and worship of the beloved Queen the only religion. Her curiosity is regarded as a dangerous flaw, but when circumstances threaten the hive's survival, her courage and strength become assets. "A powerful story reminiscent of Margaret Atwood's The Handmaid's Tale, in which one original and independent thinker can change the course of a whole society." – Library Journal review
Bellweather Rhapsody / Kate Racculia – In this whip-smart novel sparkling with dark and giddy humor, a high school music festival goes awry when a young prodigy disappears from the most infamous room in the Bellweather Hotel. "Laced with dark humor and remarkable insight, this smart page-turner offers an insider's look at the competitive nature of high school music performance, the higher stakes professional world, and the complex relationships that lie within both." – Adult Books 4 Teens review
Bird Box / Josh Malerman — Something is out there, something terrifying that must not be seen. One glimpse and a person is driven to deadly violence. No one knows what it is or where it came from. Five years after it began, a handful of scattered survivors remain, including Malorie and her two young children. "Malerman uses understatement and allusion to create a lean, spellbinding thriller that Stephen King fans will relish." – Publishers Weekly review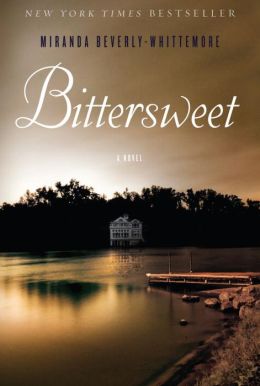 Bittersweet : A Novel / Miranda Beverly-Whittemore — On scholarship at a prestigious East Coast college, ordinary Mabel Dagmar is surprised to befriend her roommate, the beautiful, wild, blue-blooded Genevra Winslow, who invites Mabel to spend the summer at Bittersweet, her cottage on the Vermont estate where her family has been holding court for more than a century. "Readers who enjoy coming-of-age stories featuring dark secrets that affect generations will find much that appeals here." – Library Journal review
The Book Of Unknown Americans / Cristina Henríquez — Arturo and Alma Rivera have lived their whole lives in Mexico. One day, their fifteen-year-old daughter, Maribel, sustains a terrible injury, one that casts doubt on whether she'll ever be the same. Leaving all they have behind, the Riveras come to America with a single dream: that in this country of great opportunity and resources, Maribel can get better. "Henríquez offers a powerful story revolving around universal coming-of-age themes to which teens in any culture can relate." – Adult Books 4 Teens review
Dark Eden / Chris Beckett — On the alien, sunless planet they call Eden, the 532 members of the Family take shelter beneath the light and warmth of the Forest's lantern trees. The Oldest among the Family recount legends of a world where light came from the sky, where men and women made boats that could cross the stars. These ships brought us here, the Oldest say – and the Family must only wait for the travelers to return. "The struggle to be taken seriously by those dismissive of young people's ideas, watching fear of change lead to ossified thinking, and seeing missed opportunities for innovation will be familiar to many readers." – Adult Books 4 Teens review
Everything I Never Told You / Celeste Ng — Middle child Lydia is the favorite of Marilyn and James Lee, and her parents are determined that she will fulfill the dreams they were unable to pursue. When Lydia's body is found in the local lake, the delicate balancing act that has been keeping the Lee family together tumbles into chaos, forcing them to confront the long-kept secrets that have been slowly pulling them apart. "Teen girls especially will flock to this book. Hand this one to fans of Alice Sebold's The Lovely Bones, and tell them to read it with a box of tissues close at hand." – Adult Books 4 Teens review