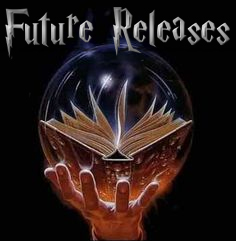 Here's a look at some of the new book releases we're looking forward to in March:
March 7th
Goodbye Days by Jeff Zentner — Carver Briggs never thought a simple text would cause a fatal crash, killing his three best friends, Mars, Eli, and Blake. But now Carver can't stop blaming himself for the accident and even worse, a powerful judge is pressuring the district attorney to open up a criminal investigation. "The story builds suspense while developing not only empathetic but also multidimensional characters…the result is an absorbing effort with emotional and psychological integrity" (Booklist starred review).
The Inexplicable Logic of My Life by Benjamin Alire Saenz — Sal used to know his place with his adoptive gay father, their loving Mexican American family, and his best friend, Samantha. But it's senior year, and suddenly Sal is throwing punches, questioning everything, and realizing he no longer knows himself. "[Saenz] offers another stellar, gentle look into the emotional lives of teens on the cusp of adulthood" (Kirkus starred review).
Max by Sarah Cohen-Scali — Nazi Germany. 1936. In the Lebensborn program, carefully selected German women are recruited by the Nazis to give birth to new members of the Aryan race. Inside one of these women is Max, literally counting the minutes until he is born and he can fulfill his destiny as the perfect Aryan specimen. "A heartrending portrait of unlikely friendship and fierce defiance, and an impeccably researched glimpse into a deeply disturbing point in history" (Booklist starred review).
The Other F-Word by Natasha Friend — Milo has two great moms, but he's never known what it's like to have a dad. When Milo's doctor suggests asking his biological father to undergo genetic testing to shed some light on Milo's extreme allergies, he realizes this is a golden opportunity to find the man he's always wondered about. "With convincing dialogue, multidimensional characters (including the adults), and a timely topic, this compelling story movingly proves that there are no stereotypes when it comes to family" (Booklist starred review).
Traitor To The Throne by Alwyn Hamilton — In Rebel of the Sands, gunslinger Amani al'Hiza fled her dead-end hometown on the back of a mythical horse with the mysterious foreigner Jin, seeking only her own freedom. Now she's fighting to liberate the entire desert nation of Miraji from a bloodthirsty sultan who slew his own father to capture the throne. "Palace intrigue, military stratagems, even cosmic powers can't eclipse the complex tangle of love, loss, and loyalty in this Arabian Nights–inspired fantasy sequel" (Kirkus starred review).
Wonderful Feels Like This by Sara Lovestam — For Steffi, going to school everyday is an exercise in survival. She's never fit in with any of the groups at school, and she's viciously teased by the other girls in her class. The only way she escapes is through her music–especially jazz. When Steffi hears her favorite jazz song playing through an open window of a retirement home on her walk home from school, she decides to go in and introduce herself. "Sensitive and deeply moving: outstanding" (Kirkus starred review).
March 14th
The Book That Made Me, edited by Judith Ridge — Just as authors create books, books create authors — and these essays by thirty-one writers for young people offer a fascinating glimpse at the books that inspired them the most. "Impassioned and intimate, these essays create an eloquent ode to the power of story" (Publishers Weekly).
Freya by Matthew Laurence — There's far more to Sara Vanadi than meets the eye. In her prime, she was Freya, the Norse goddess of love, beauty, war, and death – though that past hardly seems to matter now. For an ancient goddess in the 21st century, true believers – and the strength they bring – are painfully hard to find. "Like a Rick Riordan–Terry Pratchett mashup, this series debut blends philosophy (free will, destiny, faith), humor, multidimensional characters, and a fast-moving, well-constructed plot into a compulsively entertaining read" (Kirkus starred review).
Maid of the King's Court by Lucy Worsley — Clever, headstrong Elizabeth Rose Camperdowne knows her duty. As the sole heiress to an old but impoverished noble family, Eliza must marry a man of wealth and title — it's the only fate for a girl of her standing. But when a surprising turn of events lands her in the royal court as a maid of honor to Anne of Cleves, Eliza is drawn into the dizzying, dangerous orbit of Henry the Eighth. "Exhilarating, romantic, and illuminating; has the potential to turn casual readers into Tudor history buffs" (Kirkus starred review).
A Psalm For Lost Girls by Katie Bayerl — Tess da Costa is a saint–a hand-to-god, miracle-producing saint. At least that's what the people in her hometown of New Avon, Massachusetts, seem to believe. And when Tess suddenly and tragically passes away, her small city begins feverishly petitioning the Pope to make Tess's sainthood official. "Richly and evocatively written, Bayerl's story is ideal for fans of Jandy Nelson and Melina Marchetta" (Publishers Weekly starred review).
The White Road of the Moon by Rachel Neumeier — Imagine you live with your aunt, who hates you so much she's going to sell you into a dreadful apprenticeship. Imagine you run away before that can happen. Imagine that you can see ghosts–and talk with the dead. Now imagine . . . the first people you encounter after your escape are a mysterious stranger and a ghost boy, who seem to need you desperately. "A richly rewarding stand-alone story evoking far more color than its titular tint might suggest" (Kirkus starred review).
Who Killed Christopher Goodman by Allan Wolf — Inspired by a tragic true event in his past, Allan Wolf examines the circumstances of one boy's inexplicable murder and the fateful summer leading up to it. "Recommended for most YA collections, this fast-paced novel will appeal to reluctant readers as well as fans of mystery and suspense" (School Library Journal starred review).
Yvain, The Knight of the Lion by M.T. Anderson — In his first graphic novel, National Book Award winner M. T. Anderson turns to Arthurian lore, with captivating art by Andrea Offermann bringing the classic legend to life. "Anderson uses the format's sparseness of text to maximum effect, fashioning a thought-provoking narrative that reflects the grandiosity of Arthurian England while never relinquishing the human element at the core of this story" (Kirkus starred review).
March 21st
Blood Family by Anne Fine — Edward is four years old when he is locked away with his mother by her abusive, alcoholic partner, Harris. By the time an elderly neighbor spots his pale face peering through a crack in the boarded-up window and raises the alarm, he is seven. Rescue comes, but lasting damage has been done. "A powerhouse of a story about a boy who survives" (Kirkus starred review).
Nemesis by Brendan Reichs — It's been happening since Min was eight. Every two years, on her birthday, a strange man finds her and murders her in cold blood. But hours later, she wakes up in a clearing just outside her tiny Idaho hometown–alone, unhurt, and with all evidence of the horrifying crime erased. "Reichs truly keeps readers guessing throughout, with twists on nearly every page" (Booklist starred review).
Ten Miles One Way by Patrick Downes — Nest and Q walk through the city. Nest speaks and Q listens. Mile by mile, Nest tells Q about her life, her family, her past . . . and her Chimaera, the beast that preys on her mind and causes her to lose herself. "An intricate, unusual love story for readers attuned to compassion" (Kirkus starred review).
March 28th
A Crown of Wishes by Roshani Chokshi — Gauri, the princess of Bharata, has been taken as a prisoner of war by her kingdom's enemies. Faced with a future of exile and scorn, Gauri has nothing left to lose. Hope unexpectedly comes in the form of Vikram, the cunning prince of a neighboring land and her sworn enemy kingdom. "Careful plotting, multiple viewpoints, high-stakes action, and a slow-burn relationship makes this heady fantasy completely engrossing" (School Library Journal starred review).
Eyes of the World: Robert Capa, Gerda Taro, and the Invention of Modern Photojournalism by Marc Aronson and Marina Budhos — Robert Capa and Gerda Taro were young Jewish refugees, idealistic and in love. As photographers in the 1930s, they set off to capture their generation's most important struggle—the fight against fascism. Among the first to depict modern warfare, Capa, Taro, and their friend Chim took powerful photographs of the Spanish Civil War that went straight from the action to news magazines. "Thoroughly researched and cited, the text offers a unique perspective on WWII by focusing on two expatriates unaligned with a specific country" (Booklist starred review).
Honestly Ben by Bill Konigsberg — The companion to the award-winning Openly Straight. Ben Carver is back to normal. He's working steadily in his classes at the Natick School. He just got elected captain of the baseball team. He's even won a full scholarship to college, if he can keep up his grades. All that foolishness with Rafe Goldberg the past semester is in the past. Except… "Equal parts serious and funny as it addresses homophobia, hazing rituals, and cheating while also delighting readers with a slice-of-life tale set at a private academy" (School Library Journal starred review).
Just A Girl by Carrie Mestrobian — By her senior year of high school, Rianne has exhausted all the fun there is to have in small-town Wereford, Minnesota. Volleyball season is winding down, the parties feel tired, and now that she's in a serious relationship with reformed player Luke Pinsky, her wild streak has ended. Not that she ever did anything worse than most guys in her school…but she knows what everyone thinks of her. "Rianne's rich inner life, especially when it's at odds with what's expected of her, is captivatingly full of meaningful, compelling drama, and Mesrobian's frank, realistic depiction of teenage sexuality is a particular bright spot" (Booklist starred review).
Overturned by Lamar Giles — Nikki Tate's father has been on death row for killing his best friend in a gambling dispute, but he has always maintained his innocence, and now his conviction has been overturned and he is back at the casino, where high school junior Nikki has been operating illegal poker games in the hopes of saving enough money to get out of Vegas after graduation. Now he is determined to find the real killer, and Nikki is inevitably drawn into his dangerous search for the truth. "Nikki is a totally appealing character: gutsy, practical, and strong, at the head of a cast of well-drawn supporting characters. An utterly compelling whodunit" (Kirkus starred review).
Radio Silence by Alice Oseman — Frances Janvier spends most of her time studying. Everyone knows Aled Last as that quiet boy who gets straight As. You probably think that they are going to fall in love or something. Since he is a boy and she is a girl. They don't. They make a podcast. "Oseman vividly illustrates that the world and its technologies offer opportunities for connection and fulfillment that go far beyond traditional definitions of success" (Publishers Weekly starred review).
Sophie Someone by Hayley Long — Sophie Nieuwenleven is sort of English and sort of Belgian. She and her family came to live in Belgium when she was only four or five, but she's fourteen now and has never been sure why they left England in the first place. She loves her international school, adores her friend Comet, and is protective of her little brother, Hercule. But it's hard to feel carefree when her mom never leaves the apartment and her dad has a dead-end job as a car mechanic. Then one day Sophie makes a startling discovery, a discovery that unlocks the mystery of who she really is. "An original narrative that zigs and zags in inspired ways, with a sympathetic heroine leading the way" (Booklist starred review).
Strange The Dreamer by Laini Taylor — The dream chooses the dreamer, not the other way around–and Lazlo Strange, war orphan and junior librarian, has always feared that his dream chose poorly. Since he was five years old he's been obsessed with the mythic lost city of Weep, but it would take someone bolder than he to cross half the world in search of it. Then a stunning opportunity presents itself, in the person of a hero called the Godslayer and a band of legendary warriors, and he has to seize his chance to lose his dream forever. "Has all the rich, evocative imagery and complex world-building typical of Taylor's best work. This outstanding fantasy is a must-purchase for all YA collections" (School Library Journal starred review).
Things I Should Have Known by Claire Lazebnik — Meet Chloe Mitchell, a popular Los Angeles girl who's decided that her older sister, Ivy, who's on the autism spectrum, could use a boyfriend. Chloe already has someone in mind: Ethan Fields, a sweet, movie-obsessed boy from Ivy's special needs class. "LaZebnik paints a vivid picture of what the sibling of a person with high-functioning autism might go through. Never resorting to stereotype, she depicts appealing, three-­dimensional characters who flesh out a narrative that is compassionate, tender, funny, and wise all at once" (Booklist starred review).