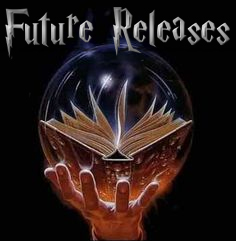 Here is a look at some of the new books coming out in April…
April 4
Alex, Approximately by Jenn Bennett — Seventeen-year-old Bailey moves to California to live with her father and, perhaps, finally meet an online friend and fellow film buff, but soon finds herself attracted to an annoying co-worker. "You've Got Mail gets a teenage spin in this story…movie quotes kick off each chapter, and the California backdrop is an ideal setting for this uncommonly nuanced summer romance" (Booklist starred review).
But Then I Came Back by Estelle Laure — After a month in a coma, eighteen-year-old Eden finds it hard to resume her life and relationships but forms an unlikely connection with Joe, who visits his best friend, Jaz, another coma patient, every day. "Rendered with insight and compassion, Eden's struggles to make peace with the human condition add up to a riveting coming-of-age story" (Kirkus starred review).
Gem & Dixie by Sara Zarr — Gem has never known what it is to have security. She's never known an adult she can truly rely on. But the one constant in her life has been Dixie. Gem grew up taking care of her sister when no one else could: not their mother, whose issues make it hard for her to keep food on the table, and definitely not their father. "Readers' hearts will ache for Gem, who so desperately wants to follow a different path than her parents, as she tries to carve out a better life for herself and her sister" (Publishers Weekly starred review).
The Last Thing You Said by Sara Biren — When Trixie dies, her brother and her best friend, who are falling in love, struggle with grief and guilt which threatens their fledgling romance. "Biren's debut novel offers a tender look at a particular moment in the lives of two teens, a moment that feels real and uncontrived, [and she] proves deft at filling in the back story without overshadowing the problems of the present" (Kirkus starred review).
Looking For Group by Rory Harrison — Dylan doesn't have a lot of experience with comfort. His room in the falling-down Village Estates can generously be categorized as squalid, and he sure isn't getting any love from his mother, who seemed to—no, definitely did—enjoy the perks that went along with being the parent of a "cancer kid". His only escape has been in the form of his favorite video game—World of Warcraft—and the one true friend who makes him feel understood, even if it is just online. "This book is a triumph, allowing honesty, excitement, humor, and heart to step over gender and sexuality constraints and tell a beautiful story" (Kirkus starred review).
Pointe, Claw by Amber J. Keyser — Jessie is killing her body to become a ballerina. Dawn is blacking out and waking in strange places. At every turn, the friends encounter the many ways girls are judged and discarded. Should they play it safe or go feral? "Alternating between Dawn and Jessie's perspectives, Keyser's writing shimmers with raw emotion and empathy, and her finale, much like in dance, is poetic, bittersweet, and life affirming" (Publishers Weekly starred review).
Racial Profiling: Everyday Inequality by Alison Marie Behnke — In the United States, racial profiling affects thousands of Americans every day. Combining rigorous research with powerful personal stories, Behnke explores the history, the many manifestations, and the consequences of this form of social injustice. "A mandatory addition to teen collections for discussions on inequality and social justice" (School Library Journal starred review).
What Girls Are Made Of by Elana K. Arnold — When Nina's mother told her there was no such thing as unconditional love, Nina believed her. Now she's desperate to keep her boyfriend–but he leaves her anyway. What is she if not a girlfriend? What is she made of? "[Arnold weaves] a narrative wholeness that is greater than its parts. Unflinchingly candid, unapologetically girl, and devastatingly vital" (Kirkus starred review).
Zenn Diagram by Wendy Brant — Eva Walker is a seventeen-year-old math genius. And if that doesn't do wonders for her popularity, there's another thing that makes it even worse: when she touches people, she sees a vision of their emotions. "This story could be classified as speculative fiction, romance, or a contemporary realistic novel. It is indeed all of the above, and well done on all fronts" (Booklist starred review).
April 11
Beck by Mal Peet and Meg Rosoff — Born of a brief encounter between a Liverpool prostitute and an African soldier in 1907, Beck finds himself orphaned as a young boy and sent overseas to the Catholic Brothers in Canada. At age fifteen he is sent to work on a farm, from which he eventually escapes. Finally in charge of his own destiny, Beck starts westward, crossing the border into America and back, all while the Great Depression rages on. "A heartbreaking, painful work that gives hope to the restorative power of true human connection" (School Library Journal starred review).
The Freemason's Daughter by Shelley Sackier — Saying good-bye to Scotland is the hardest thing that Jenna MacDuff has had to do—until she met Lord Pembroke. Jenna's small clan has risked their lives traveling the countryside as masons, secretly drumming up support and arms at every stop for the exiled King James Stuart so that he may retake the British throne. But their next job brings them into enemy territory: England. "An intriguing exploration of the intersection of politics, religion, and customs of the period—historical fiction at its best" (Kirkus starred review).
April 18
Bang by Barry Lyga — Sebastian Cody did something horrible, something no one–not even Sebastian himself–can forgive. At the age of four, he accidentally shot and killed his infant sister with his father's gun. Now, ten years later, Sebastian has lived with the guilt and horror for his entire life. With his best friend away for the summer, Sebastian has only a new friend–Aneesa–to distract him from his darkest thoughts. "A raw exploration of persistent social stigmas, a beautiful study of forgiveness, and an unflinching portrait of a parent's worst nightmare" (Publishers Weekly starred review).
Grendel's Guide To Love and War by A.E. Kaplan — The Perks of Being a Wallflower meets Revenge of the Nerds in this tale of a teen misfit who seeks to take down the bro next door, but ends up falling for his enemy's sister and uncovering difficult truths about his family in the process. "An outstanding YA novel balancing comedy with substantial themes of love, death, and healing" (School Library Journal starred review).
Vincent and Theo: The Van Gogh Brothers by Deborah Heiligman — Meticulously researched, drawing on the 658 letters Vincent Van Gogh wrote to his brother, Theo, during his lifetime, Heiligman weaves a tale of two lives intertwined and the extraordinary love of the Van Gogh brothers. "This illuminating glimpse into the Van Goghs' turbulent lives and historical period will add compelling depth to readers' understanding of the iconic painter. Art-­loving teens will be captivated" (Booklist starred review).
April 25
Between Two Skies by Joanne O'Sullivan — Bayou Perdu, a tiny fishing town way, way down in Louisiana, is home to sixteen-year-old Evangeline Riley. She has her best friends, Kendra and Daniel, her wise, beloved Mamere and back-to-back titles in the under-sixteen fishing rodeo. And then the storm comes, and everything changes. Amid the chaos and pain and destruction comes Tru — a fellow refugee, a budding bluesman, a balm for Evangeline's aching heart. "Told in a strong, purposeful voice filled with controlled emotion and hope, the impact of Katrina on families is as compelling as Evangeline's drive to regain her sense of self and belonging" (Booklist starred review).
How Dare The Sun Rises: Memoirs of a War Child by Sandra Uwiringiyimana — This profoundly moving memoir is the remarkable and inspiring true story of Sandra Uwiringiyimana, a girl from the Democratic Republic of the Congo who tells the tale of how she survived a massacre, immigrated to America, and overcame her trauma through art and activism. "The title is a critical piece of literature, contributing to the larger refugee narrative in a way that is complex and nuanced but still accessible for a YA audience" (School Library Journal starred review).
North of Happy by Adi Alsaid — Carlos Portillo has always led a privileged and sheltered life. A dual citizen of Mexico and the United States, he lives in Mexico City with his wealthy family, where he attends an elite international school. But when his older brother, Felix–who has dropped out of college to live a life of travel–is tragically killed, Carlos begins hearing his brother's voice, giving him advice and pushing him to rebel against his father's plan for him. "An exceptional tale of grief, ambition, love, and maturity" (Kirkus starred review).
Saint Death by Marcus Sedgwick — On the outskirts of Juarez, Mexico, Arturo scrapes together a living working odd jobs and staying out of sight. But his friend Faustino is in trouble: he's stolen money from the narcos to smuggle his girlfriend and her baby into the US, and needs Arturo's help to get it back. To help his friend, Arturo must face the remorseless world of drug and human traffickers that surrounds him, and contend with a murky past. "Uncomfortable and at times accusatory, Sedgwick's unflinching narrative is timely and guaranteed to incite discussion, if not debate" (Booklist starred review).
The Whole Thing Together by Ann Brashares — A novel about love, class differences, and betrayal playing out over the course of a fractured American family's Long Island summer. Sasha's dad was once married to Ray's mom, but the marriage crumbled and the bitterness lingered. Now there are two new families–and neither one will give up the beach house that holds the memories, happy and sad, of summers past. "Brashares's masterful orchestration of plot, multidimensional characters, and intriguing subplots will delight her fans and newcomers alike" (Publishers Weekly starred review).