Here are some of the new books we are looking forward to in May…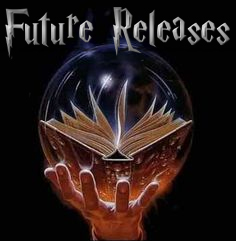 May 2
Always and Forever, Lara Jean by Jenny Han — While helping plan her father's wedding, senior Lara Jean struggles with choosing a college and questions how graduation is going to change her relationship with her boyfriend Peter.
The Battlemage (Summoner, Book 3) by Tarah Matharu — Fletcher and his classmates from Vocans Academy — including the elf Sylva and the dwarf Othello — travel through the ether, where they must pursue a mortally dangerous quest to rebuild their world and broker peace.
A Court of Wings and Ruin (A Court of Thorns and Roses, Book 3) by Sarah J. Maas — Feyre has returned to the Spring Court, determined to gather information on Tamlin's maneuverings and the invading king threatening to bring Prythian to its knees. But to do so she must play a deadly game of deceit-and one slip may spell doom not only for Feyre, but for her world as well.
The One Memory of Flora Banks by Emily Barr — Seventeen-year-old Flora Banks has no short-term memory. Her mind resets itself several times a day, and has since the age of ten, when the tumor that was removed from Flora's brain took with it her ability to make new memories. That is, until she kisses Drake, her best friend's boyfriend, the night before he leaves town. Miraculously, this one memory breaks through Flora's fractured mind, and sticks. "[A] remarkable odyssey…an enthralling story…a deftly, compassionately written mystery" (Booklist starred review).
Rebel Rising (Star Wars: Rogue One) by Beth Revis — When Jyn Erso was five years old, her mother was murdered and her father taken from her to serve the Empire. But despite the loss of her parents she is not completely alone-Saw Gerrera, a man willing to go to any extremes necessary in order to resist Imperial tyranny, takes her in as his own, and gives her not only a home but all the abilities and resources she needs to becomea rebel herself.
May 9
A Face Like Glass by Francis Hardinge — When Neverfell, who has no memory, arrives in Caverna, her facial expressions make her very dangerous to the people who live with blank faces or pay dearly to learn to simulate emotions. "A compelling and triumphant follow-up to The Lie Tree for those who love to become immersed in a good story" (School Library Journal starred review).
The Lines We Cross by Randa Abdel-Fattah — Michael's parents are leaders of a new anti-immigrant political party called Aussie Values which is trying to halt the flood of refugees from the Middle East; Mina fled Afghanistan with her family ten years ago, and just wants to concentrate on fitting in and getting into college–but the mutual attraction they feel demands that they come to terms with their family's concerns and decide where they stand in the ugly anti-Muslim politics of the time. "Though the setting is Australia, readers will find direct parallels to current situations in the U.S., and given the fallout of the 2016 election, this book could not be more necessary" (Booklist starred review).
Ramona Blue by Julie Murphy — Ramona Blue has to be the adult of her family while questioning if she is a lesbian or bisexual when she develops feelings about her friend Freddie. "Murphy beautifully incorporates conversations about identity and diversity…with nuance and care. An exquisite, thoughtful exploration of the ties that bind and the fluidity of relationships, sexuality, and life" (Kirkus starred review).
The Traitor's Kiss by Erin Beaty — Sage Fowler, the apprentice to a matchmaker, becomes a spy for the army to uncover a treasonous plot and finds herself entangled in a romance with a soldier. "This is an action-packed, expertly plotted story, drenched in double crosses and intrigue, with an irresistible heroine and a sweet and sexy romance" (Publishers Weekly starred review).
We Have No Idea: A Guide To The Known Universe by Jorge Cham and Daniel Whiteson — PHD Comics creator Jorge Cham and particle physicist Daniel Whiteson have teamed up to spelunk through the enormous gaps in our cosmological knowledge, armed with their popular infographics, cartoons, and unusually entertaining and lucid explanations of science. "[The] irreverent sensibility, clearheaded writing, and optimistic outlook make this a great read for reluctant science readers and even for young adults interested in the big ideas on the scientific horizon" (Booklist).
May 16
Flame In The Mist by Renée Ahdieh — The daughter of a prominent samurai, Mariko has long known her place — she may be an accomplished alchemist, but because she is not a boy, her future has always been out of her hands. Mariko is promised to Minamoto Raiden, the son of the emperor's favorite consort — a political marriage that will elevate her family's standing. But en route to the imperial city of Inako, Mariko narrowly escapes a bloody ambush by a dangerous gang of bandits, who she learns has been hired to kill her before she reaches the palace. "Ahdieh is immensely skilled at crafting vibrant settings inhabited by sympathetic characters with rich pasts, and she also treats readers to a slow-burning romance that does not impede Mariko's independence or goals, illustrating the power of a well-matched pairing" (Publishers Weekly starred review).
Grace and the Fever by Zan Romanoff — In middle school, everyone was a Fever Dream fan. Now, a few weeks after her high school graduation, Grace Thomas sometimes feels like the only one who never moved on. She can't imagine what she'd do without the community of online fans that share her obsession. Or what her IRL friends would say if they ever found out about it. "Romanoff's novel will resonate with teens who have favorite bands, but it will hit home with those who think about those bands a little too much" (Booklist starred review).
Grit by Gillian French — A disturbing secret keeps seventeen-year-old Darcy Prentiss wondering how she let her reputation get this far, as everything she's been trying to keep down comes bubbling to the surface. "The mysteries…weave together beautifully, and the fallout is achingly real. Gorgeously written and helmed by a protagonist with an indelibly fierce heart" (Kirkus starred review).
The Names They Gave Us by Emery Lord — When her perfectly planned summer of quality time with her parents, her serious boyfriend, and her Bible camp unravels and long-hidden family secrets emerge, Lucy must figure out what she is made of and what grace really means. "This solid coming-of-age story with family drama and personal growth is a must-have for libraries with Jenny Han and Jennifer Niven fans" (School Library Journal).
Thick as Thieves (A Queen's Thief Novel) by Megan Whalen Turner — Kamet, a secretary and slave to his Mede master, has the ambition and the means to become one of the most powerful people in the Empire. But with a whispered warning the future he envisioned is wrenched away, and he is forced onto a very different path. "This clever book is both a stand-alone introduction for those just discovering Turner's characters and a way to move the series forward to what promises to be a stirring conclusion for longtime fans" (School Library Journal starred review).
May 23
Crazy House by James Patterson and Gabrielle Charbonnet — Seventeen-year-old Becca Greenfield was snatched from her small hometown. She was thrown into a maximum-security prison and put on Death Row with other kids her age. Becca's only hope is that her twin sister will find her…because her jailers made a mistake that could get them both killed: they took the wrong twin. "Action-packed fight scenes, flickers of romance, and Patterson's signature speedy chapters should satisfy teens who like their suspense served with a side of political revolt" (Booklist).
The Fashion Committee by Susan Juby — Charlie Dean is a style-obsessed girl who eats, sleeps, and breathes fashion. John Thomas-Smith is a boy who forges metal sculptures in his garage and couldn't care less about clothes. Both are gunning for a scholarship to the private art high school that could make all their dreams come true. Whoever wins the fashion competition will win the scholarship—and only one can win. "The cleverly deceptive title, cover art, and opening pages belie the strength of the protagonists' personalities as well as the tragic elements that have shaped their lives and define the story" (School Library Journal starred review).
The Gauntlet (The Cage, Book 3) by Megan Shepherd — Perfect for fans of Scott Westerfeld and The Maze Runner, The Gauntlet is the gripping finale to the thrilling and addictive Cage series about teens abducted from Earth by an otherworldly race.
Lord of Shadows (Dark Artifices, Book 2) by Cassandra Clare — Sunny Los Angeles can be a dark place indeed in Cassandra Clare's Lord of Shadows, the sequel to Lady Midnight, a Shadowhunters novel.
The Queer, There and Everywhere by Sarah Prager — World history has been made by countless lesbian, gay, bisexual, transgender, and queer individuals—and you've never heard of many of them. Queer author and activist Sarah Prager delves deep into the lives of 23 people who fought, created, and loved on their own terms. "Should be placed in the hands of every LGBTQ teen so they'll know that not only are they not alone, but they have a rich and diverse history–as well as the straight ones, who should know that history, too" (Kirkus starred review).
May 30
Crossing Ebenezer Creek by Tonya Bolden — When Mariah and her young brother Zeke are suddenly freed from slavery, they join Sherman's march through Georgia. Mariah wants to believe that the brutalities of slavery are behind them, but even as hope glimmers, there are many hardships yet to come. When she meets a free black named Caleb, Mariah dreams in a way she never dared . . . of a future worth living and the possibility of true love. "This moving and engrossing portrayal of a little-known historical tragedy belongs on all YA shelves" (School Library Journal starred review).
Dark Breaks The Dawn by Sara B. Larson — On her eighteenth birthday, Princess Evelayn of Eadrolan, the Light Kingdom, can finally access the full range of her magical powers. The light looks brighter, the air is sharper, and the energy she can draw when fighting feels almost limitless. But while her mother, the queen, remains busy at the war front, in the Dark Kingdom of Dorjhalon, the corrupt king is plotting. King Bain wants control of both kingdoms, and his plan will fling Evelayn into the throne much sooner than she expected. "A sweetly innocent romance underscores the bite of betrayal, and the cliffhanger ending will easily build anticipation for the second book" (Publishers Weekly).
Eliza and Her Monsters by Francesca Zappia — Eighteen-year-old Eliza Mirk is the anonymous creator of Monstrous Sea, a wildly popular webcomic, but when a new boy at school tempts her to live a life offline, everything she's worked for begins to crumble. "Zappia's work will resonate with teens who write, create art, and love fandoms. Introverted readers will connect with the protagonist" (School Library Journal starred review).
I Believe In A Thing Called Love by Maurene Goo — Desi Lee knows how carburetors work. She learned CPR at the age of five. As a high school senior, she has never missed a day of school and never had a B. But in her charmed school life, there's one thing missing―she's never had a boyfriend. But when the hottest human specimen to have ever lived walks into her life one day, Desi decides it's time to tackle her flirting failures. "Desi's implementation of measures such as "Be Caught in an Obviously Lopsided Love Triangle," yields hilarious, at times unintended results, lending this teen rom-com a surprisingly thoughtful conclusion" (Kirkus starred review).
Juniper Lemon's Happiness Index by Julie Israel — Sixty-five days after the death of her older sister, sixteen-year-old Juniper Lemon discovers the break-up letter addressed to "You" Camilla wrote the day she died. Juni is shocked—she knew nothing of this You, and now the gaping hole in her life that was her sister feels that much bigger. She's determined to uncover the identity of You and deliver the letter. Maybe that would help fill the hole, even if only a bit. "A well-told story of teen struggles and grief that will resonate with readers" (School Library Journal starred review).