It's the week of Halloween — time to turn our attentions to things that go bump in the night, creatures that slither down the back alleys of our neighborhoods, and spirits that haunt our nightmares. Here are 13 of the best young adult horrors in the Academy Library collection. Pick up one today, but take our advice — read these with all the lights on!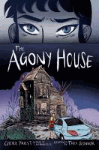 The Agony House by Cherie Priest, illustrated by Tara O'Connor — Seventeen-year-old Denise Farber, her mom, and her stepfather are moving back to New Orleans, into the Argonne house — but old houses have histories, and sometimes ghosts, and a mysterious old comic book that Denise finds in the attic may hold the answer to a crime and the terrifying things that keep happening in what she thinks of as the "Agony" house. "Dynamic characters and a surprising mystery round out this sharp, satisfying, and engrossingly spooky story" (Booklist).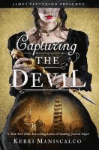 Capturing the Devil (Stalking Jack The Ripper, Book 4) by Kerri Maniscalco — Audrey Rose and Thomas are on the hunt for the depraved, elusive killer known as the White City Devil. A deadly game of cat-and-mouse has them fighting to stay one step ahead of the brilliant serial killer — or see their fateful romance cut short by unspeakable tragedy. "Maniscalco once again combines adventure, romance, murder and Victorian manners into an intoxicating cocktail that brings the story of this tenacious young forensic scientist to a satisfying conclusion" (Knoxville News Sentinel).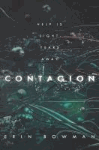 Contagion by Erin Bowman — After receiving a distress call from a drill team on a distant planet, a skeleton crew is sent into deep space to perform a standard search-and-rescue mission. When they arrive, they find the planet littered with the remains of the project — including its members' dead bodies. "The pace, action, and tension are explosive from page one, and readers will automatically sense not every person [on the] crew will make it out of the ordeal alive" (Booklist).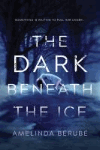 The Dark Beneath The Ice by Amelinda Berube — Marianne has felt a supernatural presence since she stopped dancing and is afraid that she is following her mother into mental illness until a new friend, Ron, helps her find the truth. "It offers a realistic depiction of a teen caught up in her parents' divorce, her struggles complicated by her shyness, sexuality, and perceived failure at ballet" (Kirkus Reviews).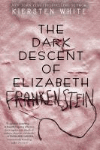 The Dark Descent of Elizabeth Frankenstein by Kiersten White — The events of Mary Shelley's Frankenstein unfold from the perspective of Elizabeth Lavenza, who is adopted as a child by the Frankenstein's as a companion for their volatile son Victor. "Fans of psychological horror will luxuriate in the familiar feel of the timeless story and thrill at its unexpected twists" (Publishers Weekly).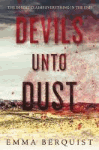 Devils Unto Dust by Emma Berquist — Daisy "Willie" Wilcox and her family struggle to survive after the Civil War when a horrifying sickness in which infected people — shakes — attack the living in West Texas, but when her good-for-nothing father steals a fortune from one of the shake hunters in town, Willie, with two hunters as guides, sets out across the desert to find her father. "Full of surprising twists and turns, this is a story of determination and perseverance as well as survival in hard times" (School Library Journal).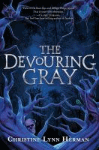 The Devouring Gray by Christine Lynn Herman — The Gray is growing stronger every day, and its victims are piling up. Four teenagers have the power to protect their town from this monster, but only if their families' secrets do not destroy them first. "Herman creates distinct characters and an appealing mystery with an imminent sense of betrayal and tragedy that will keep readers awaiting the next volume" (Publishers Weekly).
Dread Nation by Justina Ireland — Jane McKeene was born two days before the dead began to walk the battlefields of Gettysburg, Pennsylvania — derailing the War Between the States and changing the nation forever. When families around Baltimore County begin to go missing, Jane is caught in the middle of a conspiracy, one that finds her in a desperate fight for her life against some powerful enemies. "From page one, Jane is a capable, strong heroine maneuvering through a world that is brilliant and gut-wrenching. This will take readers on a breathless ride from beginning to end" (Booklist).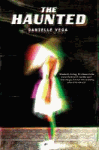 The Haunted by Danielle Vega — To evade her manipulative ex-boyfriend, sixteen-year-old Hendricks' family moves to small-town New York, where she joins the popular crowd, but only her outcast neighbor, Eddie, can help chase vindictive ghosts from her new house. "Vega's take on the haunted house subgenre features an eclectic, well-fitted mix of supernatural spookiness and gore. A gently horrid reminder that some ghosts can be very real" (Kirkus Reviews).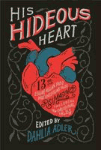 His Hideous Heart: 13 of Edgar Allan Poe's Most Unsettling Tales Reimagined, edited by Dahlia Adler — Edgar Allan Poe may be a hundred and fifty years beyond this world, but the themes of his beloved works have much in common with modern YA fiction. Whether the stories are familiar to readers or discovered for the first time, readers will revel in Poe's classic tales, and how they've been brought to life in 13 unique and unforgettable ways. "Strong feminist themes appear throughout, and genres run the gamut from futuristic to gothic to lots in between. Poe's ghost happily haunts this fresh, delightfully dark collection" (Kirkus Reviews).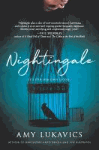 Nightingale by Amy Lukavics — At seventeen, June Hardie is everything a young woman in 1951 shouldn't be — independent, rebellious, a dreamer. June longs to travel, to attend college and to write the dark science fiction stories that consume her waking hours, but her parents only care about grooming her to be a perfect little homemaker and wife. When June resists, her whole world is shattered – -suburbia isn't the only prison for different women. "The shocking, unconventional ending will be divisive, but its self-assurance is admirable" (Booklist).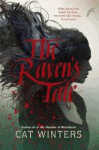 The Raven's Tale by Cat Winters — Seventeen-year-old Edgar Poe's plans to escape his foster family, begin classes at the prestigious new university, and marry his beloved Elmira Royster go awry when a macabre Muse appears with a request. "Winters strategically creates a physical being, Lenore the Muse, as a metaphor for passion or dreams, a theme that rings true as Poe tries to ignore and escape his gothic poetry until it nearly kills him" (School Library Journal).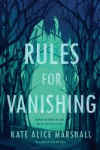 Rules For Vanishing by Kate Alice Marshall — Once a year, a road appears in the forest. And at the end of it, the ghost of Lucy Gallows beckons. Lucy's game isn't for the faint of heart. If you win, you escape with your life. But if you lose . . . "Framed as a series of post-incident interviews and supplemented with found camera footage, videos, and texts, this multilayered, unpredictable nail-biter reveals the truth one fragment at a time" (Publishers Weekly).