Here are some of the latest nonfiction books we've added to the library collection; look for them in the New Books section!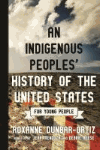 An Indigenous Peoples' History of the United States for Young People by Roxanne Dunbar-Ortiz, adapted by Debbie Reese and Jean Mendoza — Spanning more than 400 years, this classic bottom-up history examines the legacy of Indigenous peoples' resistance, resilience, and steadfast fight against imperialism. The original academic text is fully adapted for young adult readers, including discussion topics, archival images, original maps, recommendations for further reading, and other materials to encourage students, teachers, and general readers to think critically about their own place in history. "An excellent read, dismantling American mythologies and fostering critical reasoning about history and current events" (Kirkus Reviews).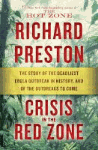 Crisis In The Red Zone: The Story of the Deadliest Ebola Outbreak In History, and of the Outbreaks To Come by Richard Preston — The 2013-2014 Ebola epidemic was the deadliest ever — but the outbreaks continue. Now comes a gripping account of the doctors and scientists fighting to protect us, an urgent wake-up call about the future of emerging viruses — from the #1 bestselling author of The Hot Zone. "[Preston's] concluding sections establish why this story remains relevant, as the Ebola outbreak is a cautionary tale of what could happen if a similar mutated supervirus reached cities. This nonfiction page-turner will both educate and scare readers" (Publishers Weekly).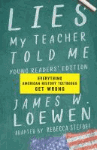 Lies My Teacher Told Me: Everything American History Textbooks Get Wrong by James W. Loewen, adapted by Rebecca Stefoff — An adaptation for young readers that critiques American history textbooks, arguing that they contain misinformation, fail to connect present issues with past events, and lack suspense and drama, and retells events in American history in ways that combat these problems. "Relevant facts and figures have been updated [since the original 1985 edition], as well as references to the current president and administration. An important and necessary purchase for all secondary schools who want students to develop a love and appreciation for U.S. history while seeing it with clearer eyes" (School Library Journal).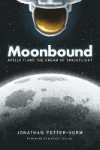 Moonbound: Apollo 11 and the Dream of Spaceflight by Jonathan Fetter-Vorm — On the fiftieth anniversary of the mission that first landed men on the moon, author and illustrator Jonathan Fetter-Vorm conjures the long history of the visionaries, stargazers, builders, and adventurers who sent Apollo 11 on its legendary voyage. From the exhilarating trajectories of astronauts — recounted in their own words – -to the unsung brilliance of engineers working behind the scenes, Moonbound captures the grand arc of the Space Age in a graphic history of unprecedented scope and profound lyricism. "A well-paced yet deep look at the path that led to the first man on the moon, including the early lunar myths, philosophies and fantasies that predated it" (Library Journal).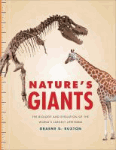 Nature's Giants : The Biology And Evolution Of The World's Largest Lifeforms by Graeme D. Ruxton — Why are creatures the size that they are? Why aren't bugs the size of elephants, or whales the size of goldfish? In this lavishly illustrated new book, biologist Graeme Ruxton explains how and why nature's giants came to be so big. Through a diverse array of examples, Ruxton explores the physics, biology, and evolutionary drivers behind organism size, showing what it's like to live large. "For its clear explanations, striking pictures, and breadth of coverage, this book is recommended for high-school readers interested in natural science" (Booklist).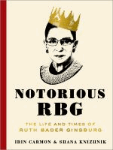 Notorious RBG: The Life and Times of Ruth Bader Ginsburg by Irin Carmon & Shana Knizhnik  — Award-winning journalist Irin Carmon and lawyer Shana Knizhnik give readers an intimate, irreverent look at the life and work of the feminist pioneer and Supreme Court Justice Ruth Bader Ginsburg, whose searing dissents and steely strength have inspired millions. "Brief, cogent excerpts from her court opinions are annotated in plain language by prominent legal academics, and the authors successfully situate RBG's work within a larger historical context, thereby illustrating her central role in advancing equal rights for all" (Library Journal).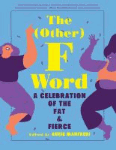 The (Other) Word: A Celebration of Fat & Fierce, edited by Angie Manfredi — This dazzling collection of art, poetry, essays, and fashion tips is meant for people of all sizes who desire to be seen and heard in a culture consumed by a narrow definition of beauty. By combining the talents of renowned fat YA and middle-grade authors, as well as fat influencers and creators, The (Other) F Word offers teen readers and activists of all ages a tool for navigating our world with confidence and courage. "This powerful anthology creates an important discourse celebrating body diversity, leaving readers feeling inspired to seek their own form of self-acceptance" (School Library Journal).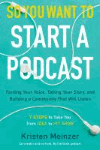 So You Want To Start A Podcast: Finding Your Voice, Telling Your Story, And Building A Community That Will Listen by Kristen Meinzer — Though they are the fastest-growing form of media, podcasts can actually be tricky to create — and even harder to sustain. Few know the secrets of successfully creating a knockout podcast better than Kristen Meinzer. An award-winning commentator, producer, and podcast host, Meinzer shares her expertise, providing aspiring podcasters with crucial information and guidance to work smarter, not harder as they start their own audio forum. "Even the most tech-savvy teens will benefit from Meinzer's advice on voice, structure, and the non-technical nitty gritty of podcasting" (Booklist).
The Stonewall Riots: Coming Out In The Streets by Gayle E. Pitman — A timely and necessary read, The Stonewall Riots helps readers to understand the history and legacy of the LGBTQ+ movement, covering American gay history leading up to the Riots, the Riots themselves, and the aftermath, including interviews with people involved and witnesses. "The backmatter alone is almost worth the purchase price, as it includes a timeline, footnotes, and a healthy bibliography. A user-friendly look at a watershed event and its context" (Kirkus Reviews).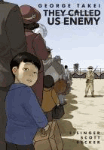 They Called Us Enemy by George Takei, Justin Eisinger & Steven Scott — A stunning graphic memoir recounting actor/author/activist George Takei's childhood imprisoned within Japanese-American concentration camps during World War II. Takei's firsthand account of those years behind barbed wire describes the joys and terrors of growing up under legalized racism, his mother's hard choices, his father's faith in democracy, and the way those experiences planted the seeds for his astonishing future. "This evocative memoir shares stories of the nation's past, draws heartbreaking parallels to the present, and serves as a cautionary tale for the future. For all readers old enough to understand the importance of our collective history" (School Library Journal).