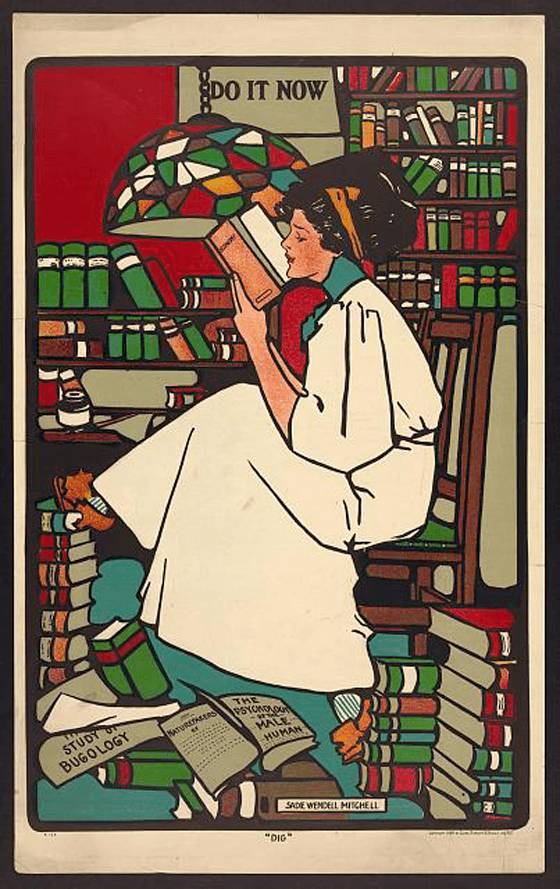 We continue our series of posts featuring some of the best books in the CA Library collection — today's featured titles are all in the Historical Fiction genre. Follow the links for each book to learn more from the CA Library catalog!
~~~~~~~~~~~~~~~~~~~~~~~~~~~~~
Before We Disappear by Shaun David Hutchinson — Fifteen-year-old Jack and sixteen-year-old Wilhelm, assistants to–and captives of–rival magicians, fall in love against the backdrop of Seattle's 1908 world's fair, the Alaska-Yukon-Pacific Exposition. "Fans of historical fiction, fantasy, and slow-burn romance will find Jack and Wilhelm's story truly…magical" (Horn Book).
The City Beautiful by Aden Polydoros — In 1893 Chicago, after his best friend becomes the latest victim in a long line of murdered Jewish boys, Alter Rosen is plunged into a nightmare where he is thrown back into the arms of a dangerous boy from his past. "Readers looking for finely wrought historical fiction with fully realized characters and a thrilling pursuit of justice are sure to be satisfied by Alter's story" (Publishers Weekly).
Daughters of Jubilation by Kara Lee Corthron — In the Jim Crow South, white supremacy reigns and tensions are high. But Evalene Deschamps has other things to worry about. She has two little sisters to look after, an overworked single mother, and a longtime crush who is finally making a move. On top of all that, Evvie's magic abilities are growing stronger by the day. "This book by author, TV writer, and playwright Corthron is a well-told, fast-paced story about a teenage girl coming of age, while coming to terms with her family's legacy" (School Library Journal). Get the eBook
The Enigma Game by Elizabeth Wein — Told in multiple voices, fifteen-year-old Jamaican Louisa Adair uncovers an Enigma machine in the small Scottish village where she cares for an elderly German woman, and helps solve a puzzle that could turn the tide of World War II. "A lengthy 'Author's Declaration of Accountability' outlines Wein's research and representation, and provides further reading and numerous interesting links. Just the ticket for lovers of historical thrillers and Wein's many fans" (School Library Journal). Get the eBook
Last Night at the Telegraph Club by Malinda Lo — America in 1954 is not a safe place for two girls to fall in love, especially not in San Francisco's Chinatown. Red-Scare paranoia threatens everyone, including Chinese Americans like Lily. With deportation looming over her father — despite his hard-won citizenship — Lily and Kath risk everything to let their love see the light of day. "Smoothly referencing cultural touchstones and places with historic Chinese American significance, Lo conjures 1950s San Francisco adeptly while transcending historicity through a sincere exploration of identity and love" (Publishers Weekly). Get the eBook | Get the Audiobook
Luck of the Titanic
by Stacey Lee — After smuggling herself onto the RMS Titanic, British-Chinese teenager Valora Luck reunites with her twin brother and tries to convince him that their acrobatic training could be their ticket to a better life. "Lee's conversational style adds a freshness to the historical frame and achieves a thrilling balance between hope and anguish through budding romances and humor amid the looming tragedy" (
Booklist
).
Get the eBook
|
Get the Audiobook
My Fine Fellow by Jennieke Cohen — In 1830s England, where the Culinarians, who create gorgeous food and confections, are the creme de la creme of high society, three individuals combine forces to pull off a delectable caper that will bring them fame, fortune, and a little romance, in a gender-reversed reimagining of My Fair Lady. "Weaving the original source material with relevant social commentary, Cohen creates memorable characters struggling to find their place in a prejudicial world, while alternating viewpoints add depth to the backdrop of this historical culinary treat" (Publishers Weekly).
A Sitting In St. James by Rita Williams-Garcia — In 1860 Louisiana, eighty-year-old Madame Sylvie decides to sit for a portrait, as horrific stories that span generations from the big house and the fields are revealed. "In this sweeping, richly researched, and powerfully delivered tale of privilege and exploitation — often a difficult read — Williams-Garcia's storytelling is magnificent; her voice honest and authentic" (Horn Book). Get the eBook
The Snow Fell Three Graves Deep: Voices From The Donner Party by Allan Wolf — In 1846, a group of emigrants bound for California face a choice: continue on their planned route or take a shortcut into the wilderness. Eighty-nine of them opt for the untested trail, a decision that plunges them into danger and desperation and, finally, the unthinkable. From extraordinary poet and novelist Allan Wolf comes a riveting retelling of the ill-fated journey of the Donner party across the Sierra Nevadas during the winter of 1846-1847. "This historical narrative reads like a thriller, with nature, arrogance, ignorance, and greed as the villains, and it focuses on White settlers without glorifying them" (Kirkus Reviews).
We Are Not Free by Traci Chee — For fourteen-year-old budding artist Minoru Ito, his two brothers, his friends, and the other members of the Japanese-American community in southern California, the three months since Pearl Harbor was attacked have become a waking nightmare: attacked, spat on, and abused with no way to retaliate — and now things are about to get worse, their lives forever changed by the mass incarcerations in the relocation camps. "A short but excellent bibliography and thoughtful author's notes round out what should become required curriculum reading on a shameful and relevant chapter in U.S. history" (Booklist). Get the eBook | Get the Audiobook