Take a look at the CA Library collection in your Sora account — you'll find hundreds of eBooks and audiobooks in many different categories, including:
…and more! You can also browse the latest audiobooks in Sora, including these new titles (which are also available — or will be — in print at CA Library).
PRO TIP: Not sure if you want to commit to an audiobook? Hit the 'Listen to sample' button to hear the first 5 minutes before you borrow!
Bravely by Maggie Stiefvater — Inspired by the Disney film Brave! When a supernatural being appears in DunBroch on Christmas Eve with the intent of demolishing the realm, Princess Merida, under the watchful eyes of the gods, embarks on a series of epic journeys to save those she loves from ruin. "A different kind of fairy tale, for older and wiser readers" (Kirkus Reviews).
Dance of Thieves by Mary E. Pearson — When outlaw leader meets reformed thief, a cat-and-mouse game of false moves ensues, bringing them intimately together in a battle that may cost them their lives–and their hearts. "This novel has it all-romance, conflict, danger, and humor" (School Library Journal).
The Hive by Barry Lyga and Morgan Baden — Cassie McKinney has always believed in the Hive. Social media used to be out of control, after all. People were torn apart by trolls and doxxers. Even hackers — like Cassie's dad — were powerless against it. But then the Hive came. A better way to sanction people for what they do online. "Capture the horrors of mob mentality in a gripping, tense, action-packed thriller that will appeal to fans of Marie Lu's Warcross or Gregory Scott Katsoulis' All Rights Reserved" (Booklist).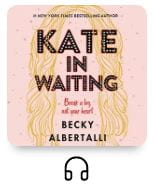 Kate In Waiting by Becky Albertalli — Best friends Kate Garfield and Anderson Walker share a love of theater and crushes on the same guys, but when one of their long-distance crushes shows up at their school, real feelings might end their friendship. "Albertalli has crafted a rom-com that's not only sharp and funny, but distinguished by its casually diverse LGBTQ cast's awareness that friendship is as important as love" (Publishers Weekly).
Let's Call It A Doomsday by Katie Henry — An engrossing and thoughtful contemporary tale that tackles faith, friendship, family, anxiety, and the potential apocalypse. There are many ways the world could end. A fire. A catastrophic flood. A super eruption that spews lakes of lava. Ellis Kimball has made note of all possible scenarios, and she is prepared for each one. What she doesn't expect is meeting Hannah Marks in her therapist's waiting room. "Ellis's faith is portrayed as a complex and meaningful part of who she is. Humorous dialogue and richly developed supporting characters add to the appeal" (School Library Journal).
The Maddie Diaries: My Story by Maddie Ziegler — Teen dance prodigy, breakout Dance Moms star, and judge on So You Think You Can Dance: The Next Generation presents her uplifting coming-of-age memoir about following her dreams and working hard to achieve success in both the dance world and in life.
Realm Breaker by Victoria Aveyard — Irresistibly action-packed and full of lethal surprises, this stunning new fantasy series from Victoria Aveyard, bestselling author of the Red Queen series, begins where hope is lost and asks: When the heroes have fallen, who will take up the sword? "An epic series opener of old-school high fantasy catering to modern audiences" (Kirkus Reviews).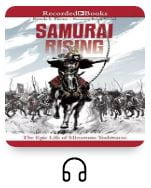 Samurai Rising: The Epic Life of Minamoto Yoshitsune by Pamela S. Turner — Minamoto Yoshitsune should not have been a samurai. But his story is legend in this real-life saga. This epic warrior tale reads like a novel, but this is the true story of the greatest samurai in Japanese history. "Turner deftly explores this intricate history, not only crafting a compelling tale but also providing readers with the historical importance of the samurai" (School Library Journal).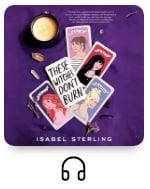 These Witches Don't Burn by Isabel Sterling — When evidence of dark magic begins to appear all over Salem, Massachusetts, Elemental Witch Hannah and her ex-girlfriend Veronica are forced to team up to stop the deadly attacks. "Great for fans of Supernatural and the story of the Salem witch trials" (School Library Journal).
White Rose by Kip Wilson — Tells the story of Sophie Scholl, a young German college student who challenges the Nazi regime during World War II as part of the White Rose, a non-violent resistance group. "This moving and inspiring novel will provide readers with a great introduction to some of the Righteous Gentiles who resisted the Nazis. Including a glossary and extensive bibliography, this is a model of well-researched and riveting historical fiction" (Booklist).