Here's a look at some of the latest nonfiction titles that have been added to the CA Library collection. Look for them in the New Books section!
If an eBook and/or audiobook is available from CA Library, BOCES or OWWL2Go, links are given for those too (Sora login required).
---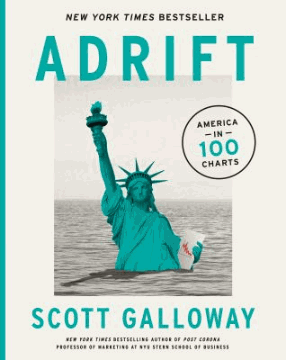 Adrift: America In 100 Charts by Scott Galloway — Telling the story of our nation through 100 charts, NYU Professor Scott Galloway demonstrates how crises such as Jim Crow, World War II, and the Stock Market Crash of 2008, as well as the escalating power of technology, an entrenched white patriarchy, and the socio-economic effects of the pandemic, created today's perfect storm. "This highly visual distillation of U.S. history will be appreciated by students" (Booklist). Get the eBook | Get the Audiobook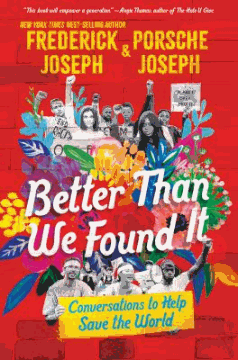 Better Than We Found It: Conversations To Help Save The World by Frederick Joseph and Porsche Joseph — From the New York Times best-selling author of The Black Friend and a seasoned activist comes an indispensable guide to social and political progressivism for young people and anyone wanting to get more involved. Topics include climate change, gun violence, transphobia, the wealth gap, health care, housing, and more. "While maintaining a warmth and sense of hope that keeps readers engaged, this worthy read offers necessary deep dives into relevant topics" (Publishers Weekly).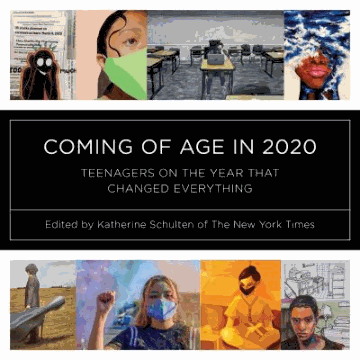 Coming of Age in 2020: Teenagers on the Year That Changed Everything, edited by Katherine Schulten — A compilation of creative responses from teenagers — essays, poetry, cartoons, drawings, and more — to the events of 2020 including but not limited to the pandemic, the election, and the Black Lives Matter protests. "Teens are sure to enjoy this crossover title and may even be inspired to ponder their own reactions to living through 2020" (Booklist).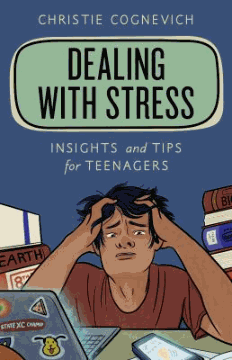 Dealing With Stress: Insights and Tips For Teenagers by Christie Cognevich — Teens today are dealing with stress at an unprecedented level, but they are not alone. This resource offers practical coping strategies, useful resources, and insight from fellow teenagers to help young adults recognize and manage stress factors in their lives. "A useful, reassuring, and affirming resource, interspersed with illustrations and charts, that will help young people identify, confront, and handle stress" (Booklist).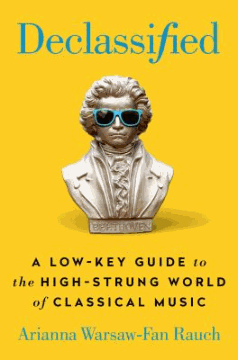 Declassified: A Low-Key Guide To The High-Strung World of Classical Music by Arianna Warsaw-Fan Rauch — Julliard grad and classical violinist Warsaw-Fan Rauch takes readers on a backstage tour of the classical music industry and equips you for every listening scenario, covering the 7 main compositional periods, a breakdown of the instruments and their associated personality types (apologies to violists and conductors), what it's like to be a musician at the highest level (it's hard), and when to clap during a live performance (also: when not to). "Teens who play an instrument, sing, or simply love music will enjoy Rauch's concise, witty writing and listening recommendations" (Booklist).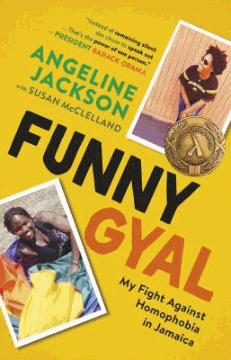 Funny Gyal: My Fight Against Homophobia in Jamaica by Angeline Jackson — The inspiring story of Angeline Jackson, who stood up to Jamaica's oppression of queer youth to demand recognition and justice. "Jackson writes movingly of developing her core belief that God is love and therefore those who come from that place are a vessel of God no matter whom they love. These experiences have led the author, still quite young, to pursue law school and a divinity degree while engaging in activism and advocacy on a global level" (Booklist). Get the eBook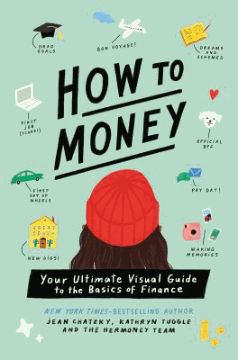 How To Money: Your Ultimate Visual Guide To The Basics of Finance by Jean Sherman Chatzky –Breaks down the basics of money — how to earn it, manage it, and use it — giving readers the tools needed to take charge and be fearless with personal finance. "Interviews with leading women business leaders and influencers, such as Minda Harts, Jazz Jennings, Crystal Echo Hawk, and Athena Valentine, help make this a useful financial guidebook for teens, appealingly illustrated with accurate, accessible, and timely content" (Booklist).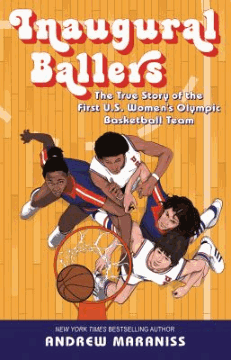 Inaugural Ballers: The True Story of the First U.S. Women's Olympic Basketball Team by Andrew Maraniss — The New York Times bestselling author of Strong Inside tells the inspirational true story of the birth of women's Olympic basketball at the 1976 Summer Games and the ragtag team that put US women's basketball on the map. "This inspirational look at remarkable athletes breaking boundaries is an exceptional read" (School Library Journal). Get the eBook | Get the Audiobook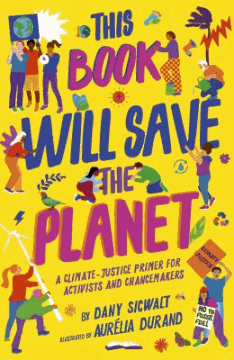 This Book Will Save The Planet: A Climate-Justice Primer For Activists and Changemakers by Dany Sigwalt — A rousing and radical investigation into the climate crisis, its causes, and how to fight for the most vulnerable people affected by it, this is a vibrantly illustrated study of one of humanity's most significant threats. "Sigwalt's own first-hand experience with a climate disaster that exposed social inequality adds a personal perspective. Aurélia Durand's bright digital illustrations and the activities suggested at the end of each chapter will spur young readers to action" (Booklist).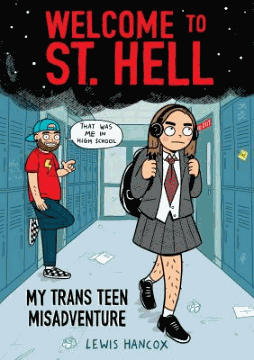 Welcome To St. Hell by Lewis Hancox — A groundbreaking memoir about being a trans teen. Author-illustrator Lewis Hancox takes readers on the hilarious, heartbreaking, and healing path he took to make it past trauma, confusion, hurt, and dubious fashion choices in order to become the man he was meant to be. "Hancox describes the process of writing this book as therapeutic, and readers might find it so as well. An honest and personal journey through a trans youth" (Kirkus Reviews).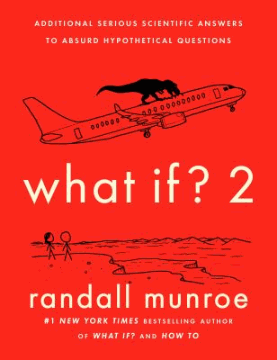 What If? 2: Additional Serious Scientific Answers To Absurd Hypothetical Questions by  Randall Munroe — The millions of people around the world who read and loved What If? still have questions, and those questions are getting stranger. Thank goodness xkcd creator Randall Munroe is here to help. "A delight for science geeks with a penchant for oddball thought experiments" (Kirkus Reviews). Get the eBook | Get the Audiobook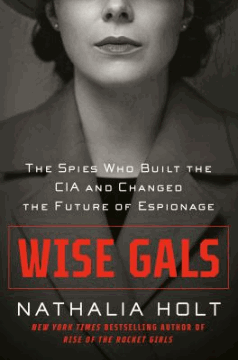 Wise Gals: The Spies Who Built The CIA and Changed The Face of Espionage by Nathalia Holt — From the author of Rise of the Rocket Girls comes the never-before-told story of a small cadre of influential female spies in the precarious early days of the CIA — women who helped create the template for cutting-edge espionage (and blazed new paths for equality in the workplace) in the treacherous post-WWII era. "Like Rise of the Rocket Girls, this is solid source material for teens researching overlooked history" (Booklist). Get the eBook | Get the Audiobook