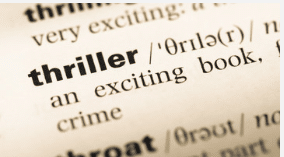 We continue our series of posts featuring some of the best books in the CA Library collection — today's featured titles are all thrillers. Follow the links for each book to learn more from the CA Library catalog!
If an eBook and/or audiobook is available, links are also provided (Sora login is required).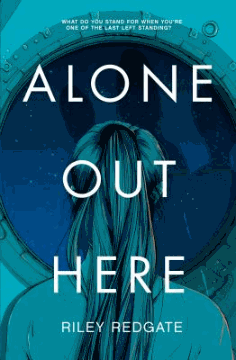 Alone Out Here by Riley Redgate — When the president's daughter — eighteen-year-old Leigh Chen — ends up on the only ship escaping a dying earth, she and a group of teenagers must grapple with the challenges of what it will take to survive as the last remnants of humanity. "A gripping post-apocalyptic survival story featuring a multinational cast and just the right amount of introspection" (Kirkus Reviews). Get the Audiobook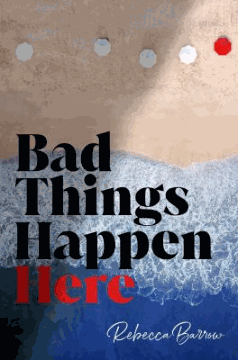 Bad Things Happen Here by Rebecca Barrow — Seventeen-year-old Luca lives on Parris, an idyllic but cursed island with a history of unsolved deaths, but when Luca's sister becomes the latest victim, she is determined to find the murderer and soon comes face to face with the curse she has been running from her whole life. "With short chapters and a sparse, present-tense narrative, this contemporary novel fuses elements of mystery and romance as Luca's beautifully told coming-of-age story unfolds" (Booklist).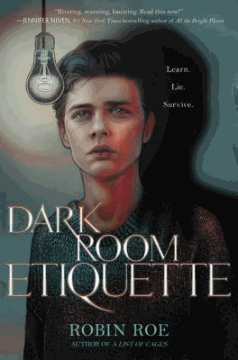 Dark Room Etiquette by Robin Roe — When he is kidnapped, sixteen-year-old Sayers Wayte must play the part his abductor has created for him, but soon the line between fact and fiction blurs, making him wonder if he can escape without losing himself entirely. "The propulsive climax gives way to a reflective resolution that provides a clear-eyed picture of one teen's experience with PTSD" (Publishers Weekly). Get the eBook
I'm The Girl by Courtney Summers — When sixteen-year-old Georgia Avis finds the dead body of thirteen-year-old Ashley James outside the gates of an exclusive resort, she teams up with Ashley's older sister Nora to find the killer, and she is thrown into a world of unimaginable wealth and privilege — and the fight for her life. "Summers expertly weaves together drama, mystery, and romance via George's guileless narration . . . in this powerful, ultimately hopeful performance" (Publishers Weekly). Get the eBook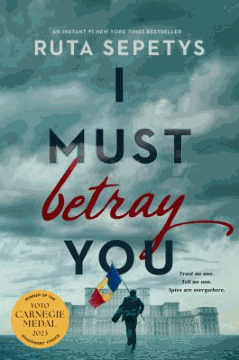 I Must Betray You by Ruta Sepetys — In a country governed by isolation, fear, and a tyrannical dictator, seventeen-year-old Cristian Florescu is blackmailed by the secret police to become an informer, but he decides to use his position to try to outwit his handler, undermine the regime, give voice to fellow Romanians, and expose to the world what is happening in his country. "The last line will leave readers gasping. Compulsively readable and brilliant" (Kirkus Reviews). Get the eBook | Get the Audiobook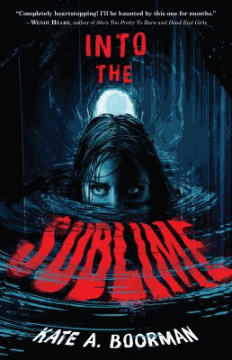 Into The Sublime by Kate A. Boorman — Four girls from a defunct thrill-seeking group descend into a dangerous underground cave system in search of a subterranean lake that local legends claim has the power to change things for those who can confront their deepest fears. "With well-developed, sympathetic characters, a taut plot, and an unreliable narrator, the novel straddles the line between mystical and psychological horror to keep readers guessing to the end" (Kirkus Reviews).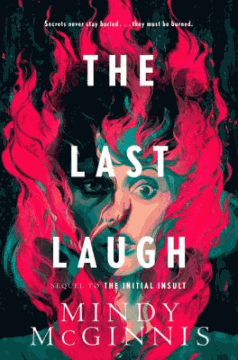 The Last Laugh (The Initial Insult, Book 2) by Mindy McGinnis — As her mind slips deeper into delirium, Tress tries to keep it together long enough to finally find out what happened to her parents, while her cousin prepares to exact revenge on all who have done him wrong–including Tress. "McGinnis shrewdly blends familiar, and not-so-familiar, Poe tales into an addictive gothic horror story for older teens" (Booklist). Get the eBook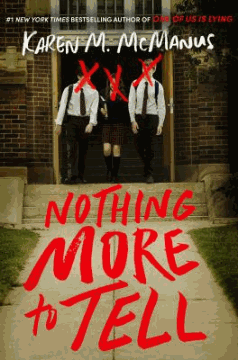 Nothing More To Tell by Karen M. McManus — Brynn Gallagher uses her internship at a new true crime show to investigate the unsolved murder of her favorite teacher, uncovering secrets about her school, her teacher, and her ex-best friend in the process. "An edge-of-your-seat page-turner; the strongest yet from a master of the genre" (Kirkus Reviews). Get the eBook | Get the Audiobook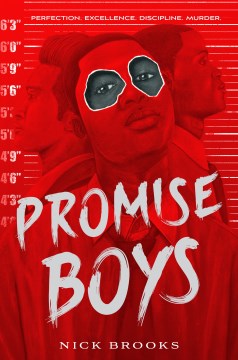 COMING SOON! Promise Boys by Nick Brooks — J.B., Ramon, and Trey, students of the Urban Promise Prep School, must follow the school's strict rules, but when their principal is murdered, the three boys must band together to track down the real killer before they are arrested. "The three protagonists and slow convergence of their investigations will grip readers, who won't want to stop reading until the culprit is revealed" (Booklist).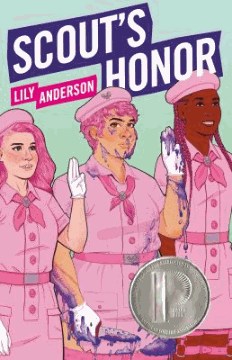 Scout's Honor by Lily Anderson — Sixteen-year-old Prudence Perry is a legacy Ladybird Scout, born to a family of hunters sworn to protect humans from mulligrubs — interdimensional parasites who feast on human emotions like sadness and anger. "Led by Pru, who is White and Puerto Rican, and her BFF Sasha "the Beast" Nezhad, cued as Persian, the cast displays an effervescent mix of racial and ethnic identities and character types from meek to (truly) mean girl" (Kirkus Reviews).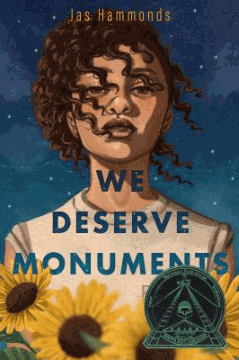 We Deserve Monuments by Jas Hammonds — When seventeen-year-old Avery moves to rural Georgia to live with her ailing grandmother, she encounters decade-old family secrets and a mystery surrounding the town's racist past. "Hammonds seamlessly weaves together mystery, romance, and a town's racist history, crafting a gripping and emotional story. A love story — romantic and familial — that is a must-read" (Kirkus Reviews).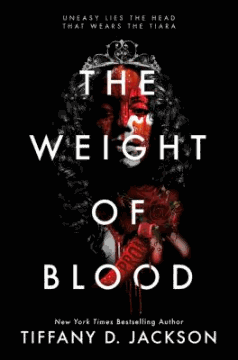 The Weight of Blood by Tiffany D. Jackson. In a town with segregated proms, racial tensions are simmering right below the surface. Maddy Washington, a bullied girl who has been pretending to be white, goes to the first integrated prom with the star quarterback and all the town's racial tensions come to an explosive confrontation. Get the eBook | Get the Audiobook