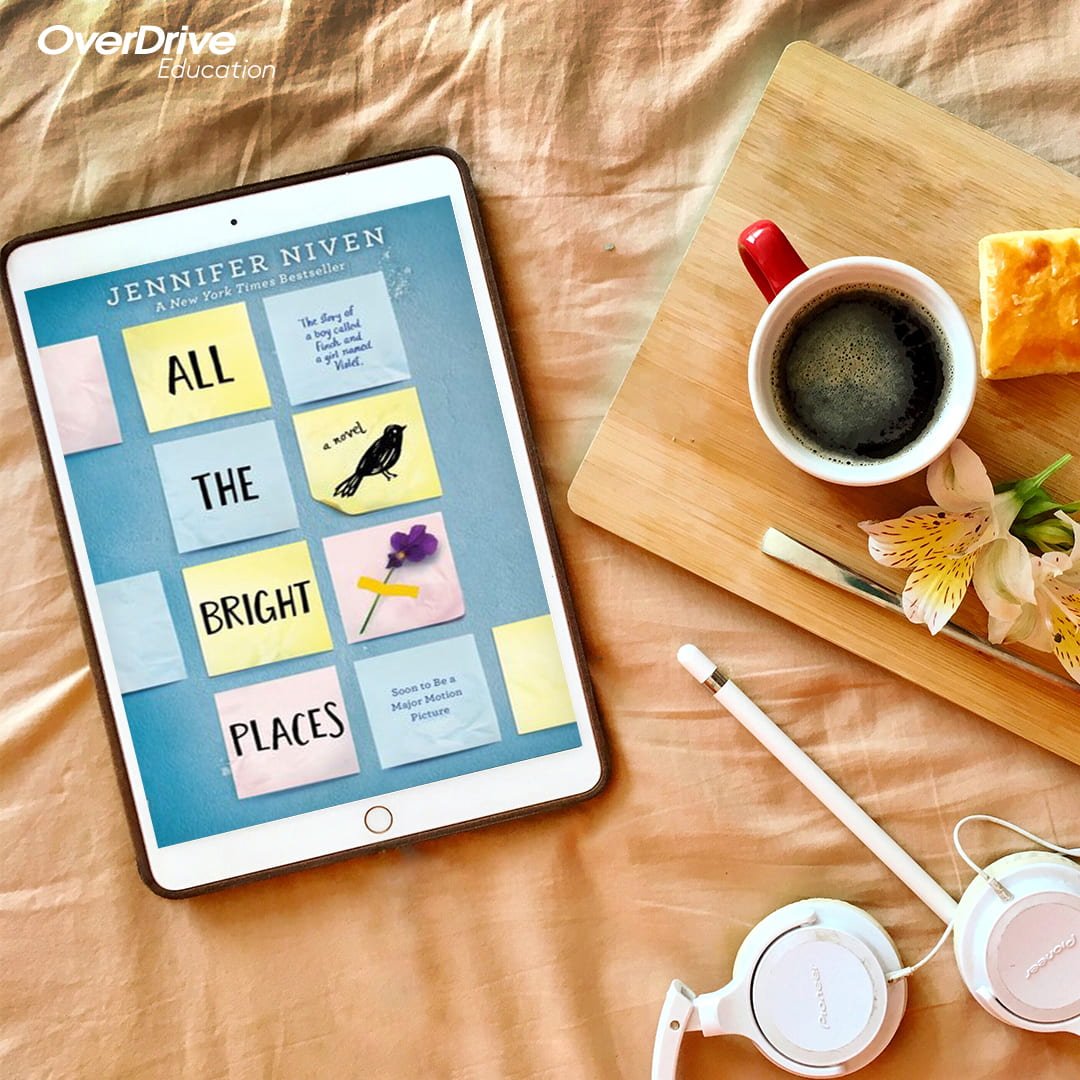 Take a look at the CA Library collection in your Sora account — you'll find hundreds of eBooks and audiobooks across many different genres, including:
…and more! You can also browse the latest audiobooks in Sora, including these new titles (which are also available — or will be — in print at CA Library):
And Other Mistakes by Erika Turner — Seventeen-year-old Aaliyah is trying to survive her last years of high school, but things become much more complicated after she is outed by a church elder and Aaliyah must navigate new friends, old flames, and nosy school counselors during her senior year. "An emotional read with the clear and important message that your mistakes don't define you" (Kirkus Reviews).
---
As You Walk On By by Julian Winters — After a disastrous promposal at a party, seventeen-year-old Theo has an existential crisis in an empty bedroom, but as the night progresses, various classmates also seek refuge from the party, and Theo finds he is not as alone as he thinks he is. "Move over, Breakfast Club: this one has a lot to say" (Booklist).
---
Funeral Songs For Dying Girls by Cherie Dimaline — To save her father's job at the crematorium and the only home she's ever known, Winifred and her con-artist cousin start offering ghost tours until Winifred meets an actual ghost who causes her to question everything she believes about life, love, and death. "Artfully melding horror, deadpan humor, and an impossible romance, this well-crafted narrative from Dimaline follows lived-in characters who are tortured by grief" (Kirkus Reviews).
---
Harvest House by Cynthia Leitich Smith — When strange things start happening at night near a new, supposedly haunted, rural attraction, including a creepy man stalking young Indigenous women, Hughie Wolfe and his friends set out to discover the truth in order to protect themselves and their community. "Smith's companion novel to Hearts Unbroken (2018) is well-paced and suspenseful, raising thoughtful questions about the intersections of urban legend, cultural trauma, and genre tropes" (Booklist).
---
The Immeasurable Depth of You by Maria Ingrande Mora — Fifteen-year-old Brynn is obsessed with death, and her severe anxiety leaves her feeling isolated, but when her parents decide she is going to spend the summer on her father's houseboat, she meets — and starts crushing on — sultry and confident Skylar, who is hiding a dark secret. "Without shying away from the ways mental illness can impact a life, Brynn's story blooms with hope and fierce love, and every step feels earned" (Booklist).
---
Into The Light by Mark Oshiro — Seventeen-year-old adoptee Manny, now homeless, sets out to find his sister Elena, who is still enmeshed in Christ's Dominion, the community that abandoned him, but the journey is fraught with danger, as he is forced to confront the religious trauma from his past. "A thoughtful, beautiful, riveting thriller that fans of dynamic character building, gritty mystery, and searing social commentary will devour in a heartbeat" (Booklist).
---
The Memory Eater by Rebecca Mahoney — A teenage girl must save her town from a memory-devouring monster in this piercing exploration of grief, trauma, and memory, from the author of The Valley and the Flood. "An eerie tale offering equal measures of fright, angst, and emotional catharsis" (Kirkus Reviews).