Check out these book trailers for some of the latest titles in the CA Library collection — and look for them in the New Books section!
If a title is also available as an eBook and/or audiobook, there's a link to those, too (Sora login required).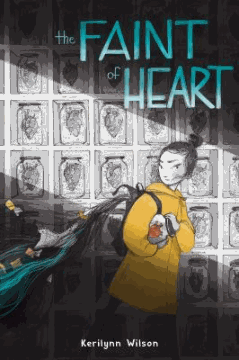 Faint of Heart by Kerilynn Wilson — Trying to exist in a world where she's the only one left with a heart, June stumbles upon an abandoned heart and must choose between saving a boy she barely knows, who's in pain, and revitalizing the sister she loves dearly, who feels nothing. "Wilson's debut graphic novel presents a spare dystopian world where science and efficiency hold sway, but June's determination and, of course, heart prove the redemptive power of art and emotion" (Booklist).
---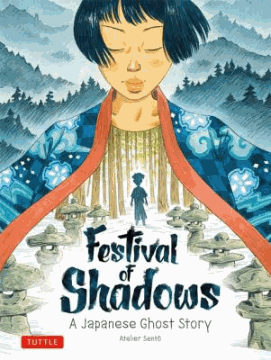 Festival of Shadows: A Japanese Ghost Story by Atelier Sentô — Given one year to save the soul of a mysterious young man, Naoko finds herself teetering between the worlds of the living and the dead while developing strong feelings for the young man and risking her own life to help one who has already lost his. "A beautifully illustrated tale of Japan, commenting on the power of place and intergenerational trauma" (Booklist).
NOTE: Turn on closed captioning for English subtitles.
---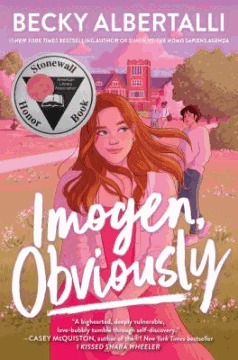 Imogen, Obviously by Becky Albertalli — Pretending to be her queer best friend Lili's former girlfriend, heterosexual Imogen Scott spends a lot of time with Lili's friend Tessa and starts to wonder if her truth was ever all that straight to begin with. "A striking portrait of one teenager's experience navigating sexual fluidity and the sometimes overwhelming fear of reinventing oneself" (Publisher's Weekly).
Get the eBook | Get the Audiobook
---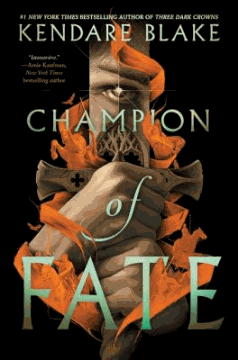 Champion Of Fate (Heromaker, Book 1) by Kendare Blake — To finally take her place beside her sisters-in-arms, Reed, a hero-maker in training, must lead her first hero to victory or lose the only home she's ever known, but when she falls in love with her hero, she is forced to make a difficult decision. "The tight-knit friendships and thrilling action sequences are the true heroes of this duology opener. Blake subverts classic tropes to reward new and frequent fantasy readers" (School Library Journal).
---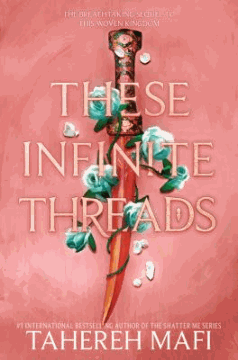 These Infinite Threads (This Woven Kingdom, Book 2) by Tahereh Mafi — The heir to the human throne, Kamran falls in love with Alizeh, heir to the Jinn throne, who fulfills a long-foretold prophecy as being destined to free her people, a discovery that causes Kamran to question everything he's been taught about the Jinn and their future in his kingdom. "A necessary, beautiful, and torturous entry in this epic series" (Kirkus Reviews).
Get the eBook | Get the Audiobook
---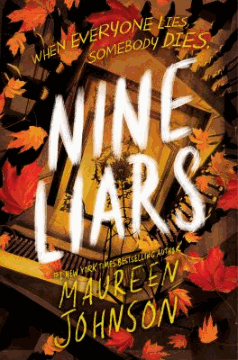 Nine Liars by Maureen Johnson — While studying abroad, intrepid sleuth Stevie Bell is introduced to an unsolved double-murder cold case involving nine friends from Cambridge University and soon discovers the killer hasn't finished what was started back in 1995. "Johnson's stressed-out, singular teen detective won hearts — and spots on best-seller lists — with the Truly Devious series and in The Box In The Woods, the standalone adventure that followed; readers will happily follow Stevie to this second location" (Booklist).
Get the eBook | Get the Audiobook
---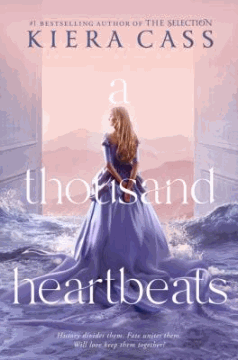 A Thousand Heartbeats by Kiera Cass — Soon to be forced into a loveless marriage for political gain, Princess Annika of Kadier finds unexpected love against all odds in the arms of the enemy–a Dahrainian soldier determined to reclaim the throne for his people. "An enchanting tale that readers will enjoy watching unfold" (School Library Journal).