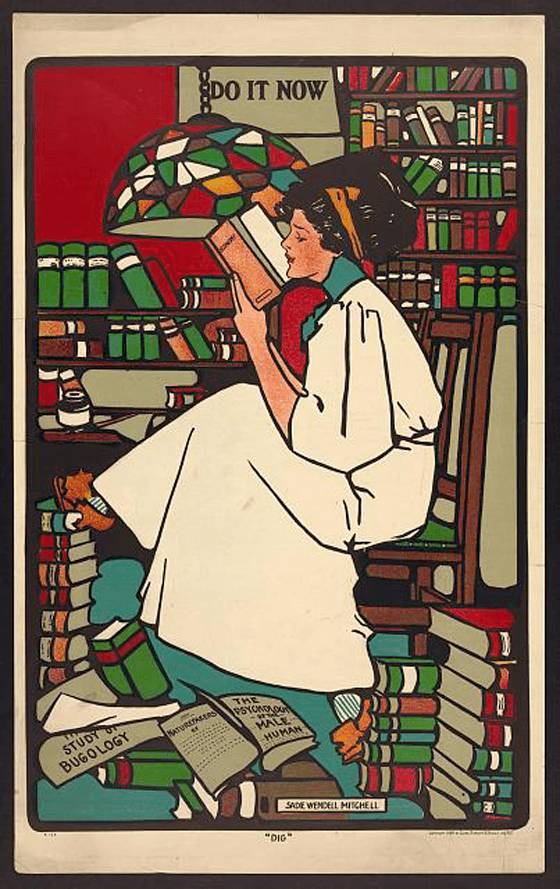 We continue our series of posts featuring some of the best books in the CA Library collection — today's featured titles are all in the Historical Fiction genre. Follow the links for each book to learn more from the CA Library catalog!
~~~~~~~~~~~~~~~~~~~~~~~~~~~~~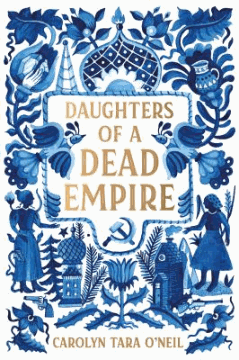 Daughters of a Dead Empire by Carolyn Tara O'Neil — Set during the height of the Russian Revolution and told in alternating voices, sixteen-year-old Evgenia — a peasant and proud member of the Bolshevik party — agrees to help a seventeen-year-old bourgeois girl traverse the war-torn countryside in search of safety, but Anna is harboring a secret that could cost them their lives. "A riveting reimagining of a historical legend as a pulse-pounding thriller" (Kirkus Reviews). Get the Audiobook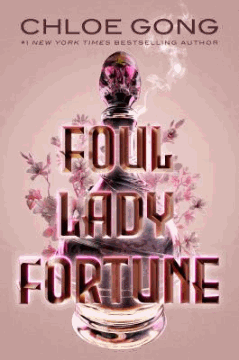 Foul Lady Fortune by Chloe Gong — From the #1 New York Times bestselling author of These Violent Delights and Our Violent Ends comes the first book in a captivating new duology following an ill-matched pair of spies posing as a married couple to investigate a series of brutal murders in 1930s Shanghai. "Gong excels at creating a tense, paranoid atmosphere filled with false identities, uneasy alliances, and surprise betrayals" (Booklist). Get the eBook | Get the Audiobook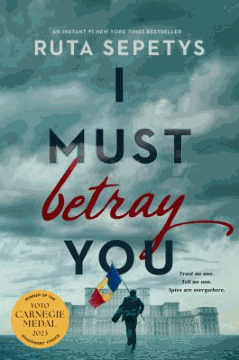 I Must Betray You by Ruta Sepetys — In a country governed by isolation, fear, and a tyrannical dictator, seventeen-year-old Cristian Florescu is blackmailed by the secret police to become an informer, but he decides to use his position to try to outwit his handler, undermine the regime, give voice to fellow Romanians, and expose to the world what is happening in his country. "Sepetys is a formidable writer, and her stories declare the need to write about global issues of social injustice … this is a must-read" (School Library Journal). Get the eBook | Get the Audiobook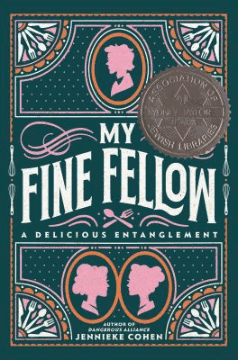 My Fine Fellow by Jennieke Cohen — In 1830s England, where the Culinarians, who create gorgeous food and confections, are the creme de la creme of high society, three individuals combine forces to pull off a delectable caper that will bring them fame, fortune, and a little romance, in a gender-reversed reimagining of My Fair Lady. "A compelling novel that showcases the diversity of 19th-century England" (Kirkus Reviews).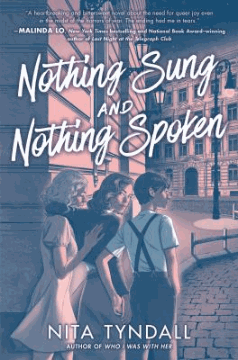 Nothing Sung and Nothing Spoken by Nita Tyndall — In World War II Berlin, under the shadow of the Nazi regime, a group of German girls become involved in the Swing Youth resistance movement. "This novel encompasses a lot: the Nazi regime, WWII, Swing Kids, the resistance, sibling and family relationships, and sexual coming-of-age, all wrapped up in a compelling story" (Booklist).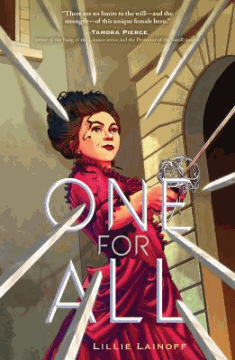 One For All by Lillie Lainoff — France, 1655. Sixteen-year-old Tania, the daughter of a retired musketeer, is afflicted with extreme vertigo and subject to frequent falls. When her father is murdered, she learns he has arranged for her to attend Madame de Treville's newly formed Academie des Mariees in Paris, which, it turns out, is less a school for would-be wives than a fencing academy for girls. "An insightful, affirming tale of swordplay and sisterhood" (Kirkus Reviews).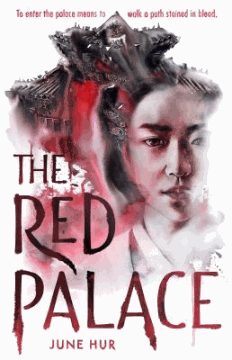 The Red Palace by June Hur — While investigating a series of grisly murders in the 18th century Korean kingdom of  Joseon, eighteen-year-old palace nurse Hyeon navigates royal and political intrigue and becomes entangled with a young police inspector. "Steeped in rich historical details, Hur's palace thriller offers a sharp critique of the monarchy's abuse of power while maintaining a quick pace and crafting a captivating murder mystery" (Publisher's Weekly). Get the Audiobook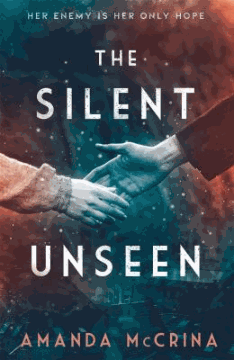 The Silent Unseen by Amanda McCrina — In July 1944, as the Red Army drives the Nazis out of Poland, sixteen-year-old Maria Kaminska must work with a captured Ukrainian nationalist to find her brother, who is a special operations agent and leader of a Polish Resistance squad, when he disappears while on a mission. " Clever plot twists highlight this fast-moving tale of espionage, loyalty, and survival, plus a budding romance" (Booklist).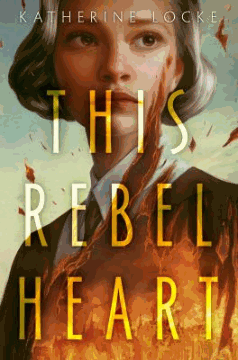 This Rebel Heart by Katherine Locke — During the 1956 Hungarian Revolution in post-WWII Communist Budapest, Csilla must decide whether to fight for her deeply flawed country or let it burn to the ground after her late parents are unexpectedly, publicly exonerated. "Vivid, suspenseful, emotionally grounded, and heartbreaking, this book grapples with vital ethical debates about memory and democracy that makes it essential reading for lovers of historical fiction" (School Library Journal). Get the Audiobook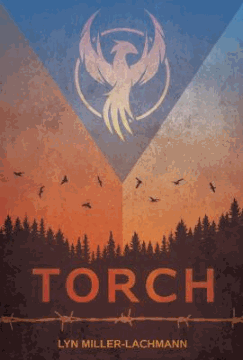 Torch by Lyn Miller-Lachmann — When 17-year-old Pavol fatally sets himself on fire in Prague in 1969 to protest the Soviet invasion of Czechoslovakia, his three best friends must figure out how to survive an oppressive regime without him. "This story of revolutionary hope confronts dehumanizing forces through its resilient characters' deeply held friendships. An astonishing and gripping read" (Booklist). Get the eBook | Get the Audiobook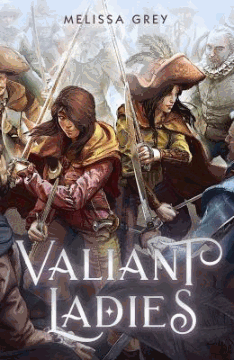 Valiant Ladies by Melissa Grey — Two teen vigilantes set off on an action-packed investigation to expose corruption and deliver justice in an historical novel inspired by real seventeenth century Latinx teenagers known as the Valiant Ladies of Potosi. "This book provides insight into the Spanish colonization of South America and drives home that powerful women, people of color, and LGBTQIA+ people have existed throughout time" (School Library Journal).